With imaginative scenes, inspiring story telling and, on occasion, hands-on interaction, a good dark ride can be just as thrilling as a roller coaster. Here are seven Dark Rides opeing in 2017 that you must ride!
Symbolica at Efteling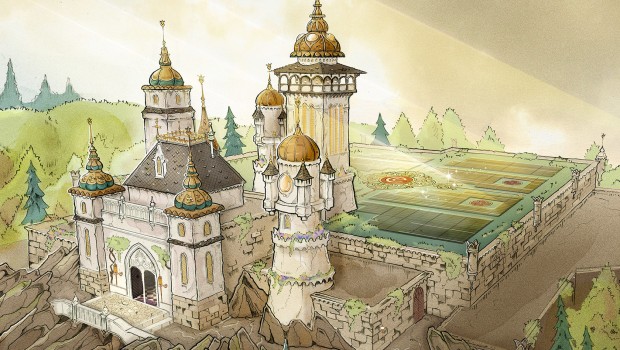 You can always rely on Efteling to go the extra mile when it comes to theme and guest experience. With an estimated budget of €35m, Symbolica is going to be beautiful! This trackless dark ride will be dedicated to the world of Efteling's mascot and will take place in a large "palace of imagination". Inside visitors discover hidden rooms in the castle with surprise, suspense and magic around every corner. Symbolica is scheduled to open in Summer 2017.
Read more about Symbolica in our Forum discussion.
Gruffalo River Ride Adventure at Chessington World of Adventures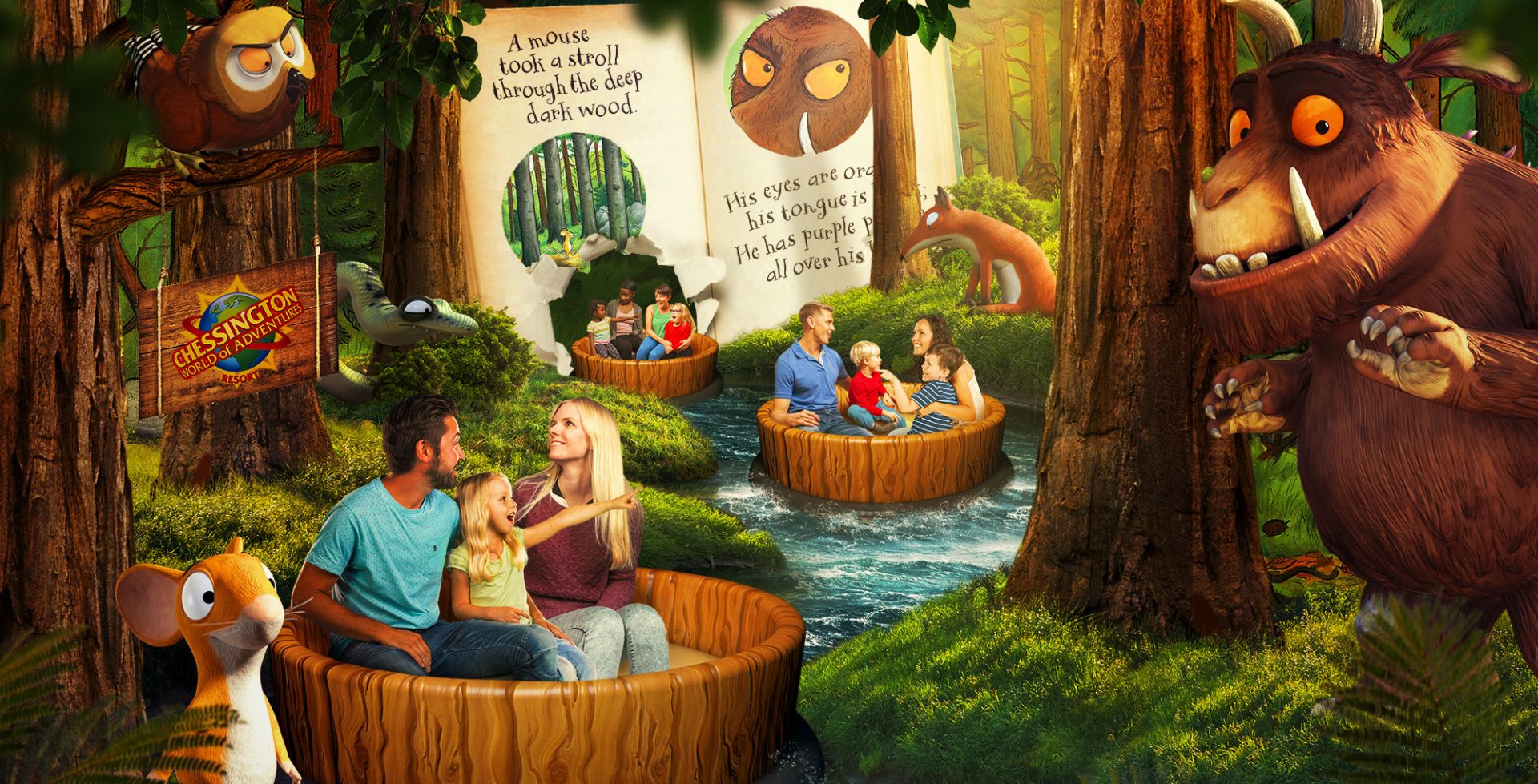 When Professor Burp sailed into the sunset at the end of 2016, it felt like the end of an era at Chessington World of Adventures. This revamped boat ride takes riders on a journey through the world of the Gruffalo with scenes from Julia Donaldson's popular series. Where the Bubbleworks entertained visitors for over two decades, we're sure the Guffalo River Ride Adventure will inspire an new generation to love a good ol' Dark Ride. The ride is open now!
Read more about Gruffalo in our Forum discussion.
Finding Dory at Tokyo DisneySea
It's Disney. And DisneySea. A park that often appears top of enthusiasts "best park" lists. On this family-friendly ride, guests ride in a submarine that "shrinks" to the size of a fish that then navigates through the ocean with the help of Nemo and Dory. It's going to be a-dory-able. Scheduled to open in May.
Read more about Finding Dory in our Forum discussion.
Ghostbusters 5D at Heide Park
An interactive dark ride based on the popular comedy film. Opening in Spring, riders will travel in the famous Ecto 1 car through Lord Explorus' mysterious warehouse as they try to defeat all of the ghosts with a special laser gun! Riders will wear 3D glasses meanings the ghosts will get up close and personal. The ride system will be made by Triotech who also created interactive Legoland Ninjago dark rides. Who you gonna call? Your travel agent, of course. Off you go!
Read more about Ghostbusters 5D in our Forum discussion.
L'Extraordinaire Voyage at Futroscope
Fly like a bird on Futroscope's newest attraction. The French park mainly focuses on experiences rather than top end thrills but this simulator style ride contains it all! Inspired by Jules Verne's "Around The World In 80 Days", riders will soar above deserts, snow capped mountains and cities in a feet-dangling flying machine and be blasted with stunning visuals and special effects.
Ninjago at Legoland Windsor
Hands will be flying everywhere as riders of all ages compete to be the best Lego Ninja! In an ultimate test of reflexes, riders embark on a 4D adventure using their hands to complete on-screen missions. Whilst you're at the park, check out the awesome Egyptian themed Laser Raiders dark ride, too! Opens Spring 2017.
Derren Brown's Ghost Train: Rise of the Demon at Thorpe Park Resort
Although Derren Brown's Ghost Train opened in 2016, the entertainer has made his unique dark ride even scarier for 2017! Combining an interesting use of illusions, mind games, live actors and virtual reality in stunning sets, DBGT:ROTD (that's a lot of letters!) promises to leave you doubting reality and, perhaps, having a few sleepless nights!
Read more about DBGT in our Forum discussion.
List compiled by Serena Cherry, written by Ian Bell.