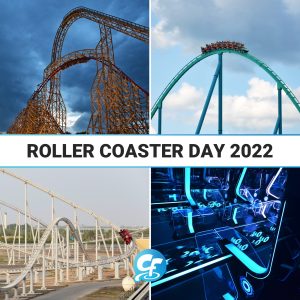 CoasterForce Towers, Worldwide
Happy Roller Coaster Day! We hope you're having a great day at whatever park you're at.
If you're unable to ride coasters today, head to CoasterForce's YouTube channel and take a virtual ride instead!
You can test your knowledge with our Ten Question Quiz. Let us know how you got on!

You'll also find plenty to read our coaster information pages and you can discuss creds with fellow goons on our forums!