Stockholm, Sweden
December 14, 2020 – Monster is Gröna Lund's proclaimed "King of Roller Coasters" opening in April 2021. Gröna Lund kindly sent CoasterForce several progressive photos of Monster under construction, offering previously unseen views of this impressive Bolliger & Mabillard Inverted roller coaster!
Unlike some parks, Gröna Lund doesn't have the luxury of space, so both Senior Rides Manager Peter Osbeck and manufacturers B&M have worked to make this 111 feet (34m) tall, 2,300 feet (700m) long coaster fit within Gröna Lund's attractions and facilities! When Monster opens in Spring next year, it will be the park's eight operating coaster, taking riders from a underground station on a three-time inverting, 56 mph (90 km/h) ride above ground.
This coaster is literally through the roof! And that's a beer garden under construction below the lift hill.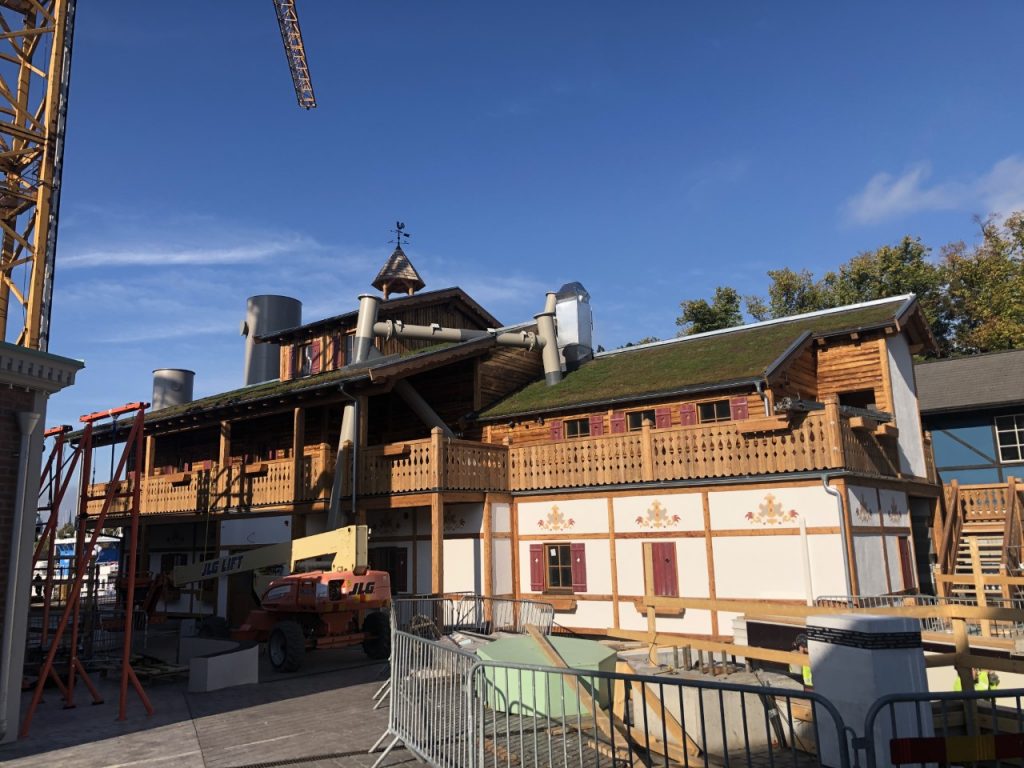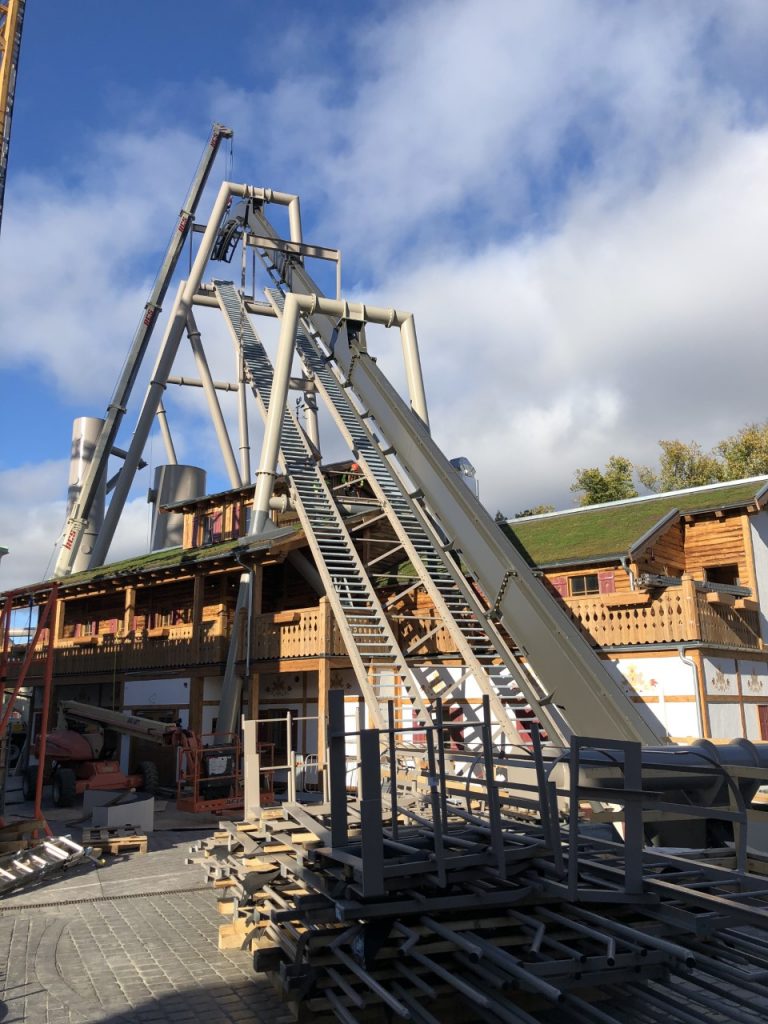 The crazy support for the first drop that everybody loves!
Park pathways have been altered to make Monster fit. If there's a millimeter of space, they've got it filled!
Peter Osbeck (left, gold hat) with construction engineer Peter Anderson and crane operator Nisse Nilsson.
These men have over 100 years combined experience working at Gröna Lund.
You can follow and discuss Monster's construction on our forums.