Chertsey, Surrey, UK
October 8th, 2021 – This year marks the 20th anniversary of Thorpe Park Fright Nights, and what better way to celebrate than by delivering one of their strongest Fright Nights line ups to date.
Boasting three scare mazes, five scare zones, plus a fire and light show – Fright Nights 2021 is packed with a glistening array of horrors that range from spooky atmospherics to dramatic jump scares.
The main highlight can be found in the form of Trailers – the parks brand new scare maze. Themed to a retro cinema, this attraction is crammed full of easter eggs and references to previous Fright Nights attractions. Whether you're admiring the 90s neon patterns on the carpet, reading every single detail on the posters or being chased by a clown with an oversized mallet, you will find yourself laughing and screaming in equal measure in Trailers.
Platform 15: End of The Line has now reached it's final form. It will not be returning for Fright Nights in 2022. But talk about saving the best version for last! With a new route and strobe finale – Platform 15 brings a different pace and vibe to the event. Ghostly, sombre and haunting – the maze gradually conjurers up a subtle atmosphere that draws you in with haunting music, smoke effects and stark make up looks. Platform 15 is ending on such a high this year.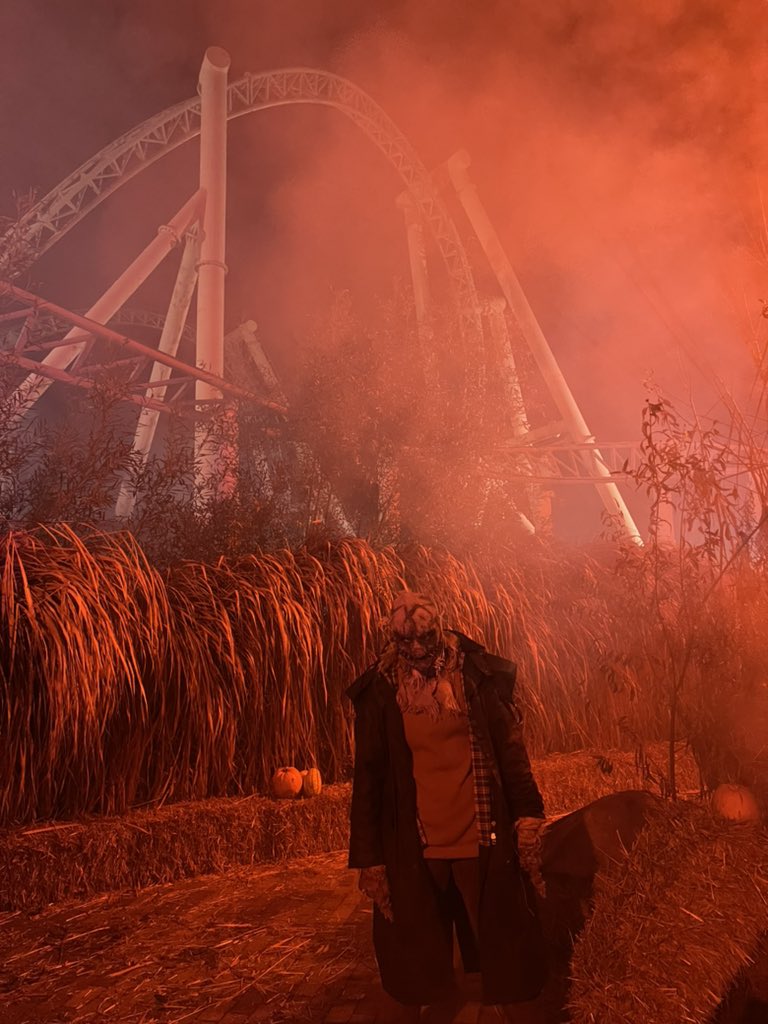 The third maze is Creek Freak Massacre, or as I'd like to call it: a pure assault on the senses! Easily the most chaotic of the three, Creek Freak will have you crawling, jumping and running out the exit as fast as you can say "chainsaw."
Of all five scare zones, The Crows of Mawkin Meadow is an instant hit. Navigate your way through an autumnal walkthrough of hay bales, corn and pumpkins, all while the creepy Crow characters lurk within the shadows.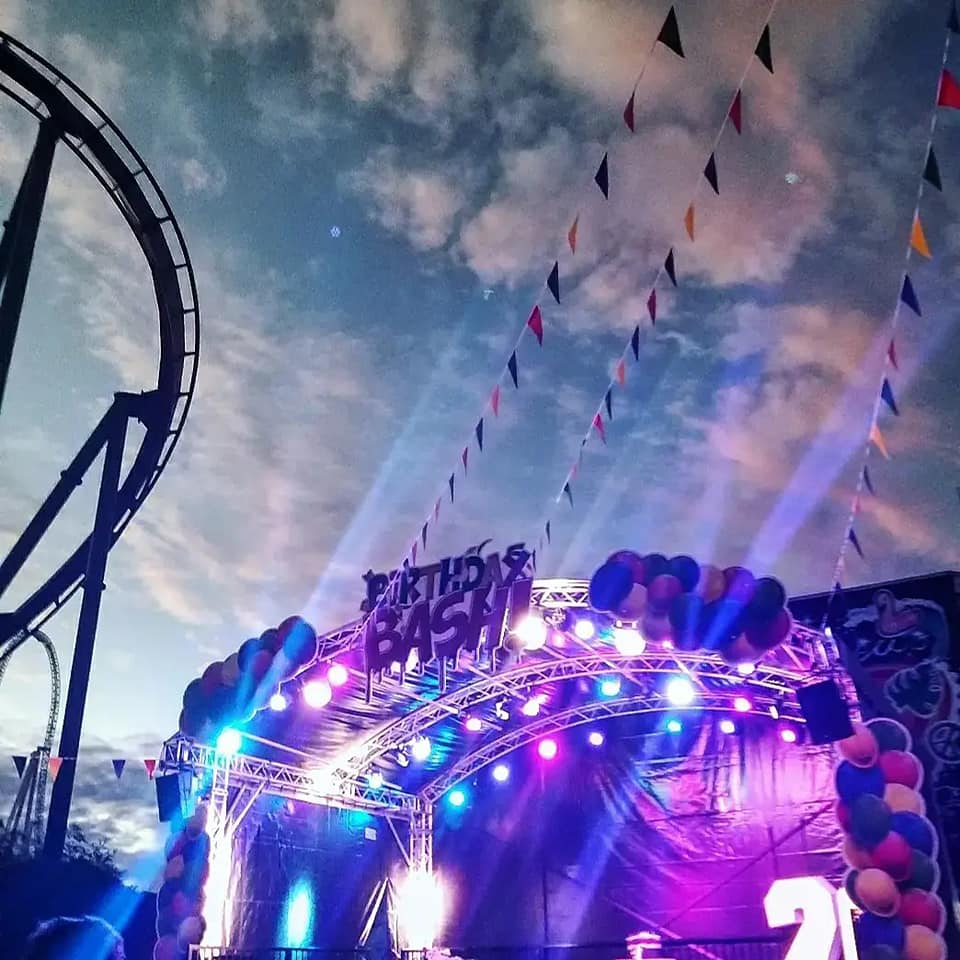 It's great to see Thorpe Park take such pride in their 20th birthday celebrations for Fright Night. One particularly inspired new addition is the scare zone Birthday Bash. Yep. That's right. A scare zone themed to a birthday party. There's balloons, there's dancing, it all seems rather jovial…until the character dressed as a life size piñata starts uttering menacing words in your ear and chases you across the zone! The de-tuned happy birthday IMAScore soundtrack certainly brings the frightful atmosphere in this zone to a climax. Fright Nights 2021 combines the chills of Platform 15, the chaos of Creek Freak and the immersion of Trailers into one irresistible package. I dare you to go and not have an amazing time. Plus, there's always Stealth in the dark!
Fright Nights 2021 run at Thorpe Park Resort on selected dates throughout October. Information and tickets can be found on Thorpe Park's website.
Review by Serena Cherry.