I'm not sure if I want that map for as much as £5.50, but I am one of the watchers. You'll know if I'm the high bidder.
Anyway... Here are my
SPARES that I am willing to trade
. Some of these have since found new homes. If you're interested in anything here, PM me and I will show you photos of my current collection so you can see if you have anything I don't already have. Lists confuse my brain, photos ftw. If you're quick we can organise a trade before tomorrow when I will be going to the post office.
US (the one glared out by flash is Great Adventure 2008, which has now gone.)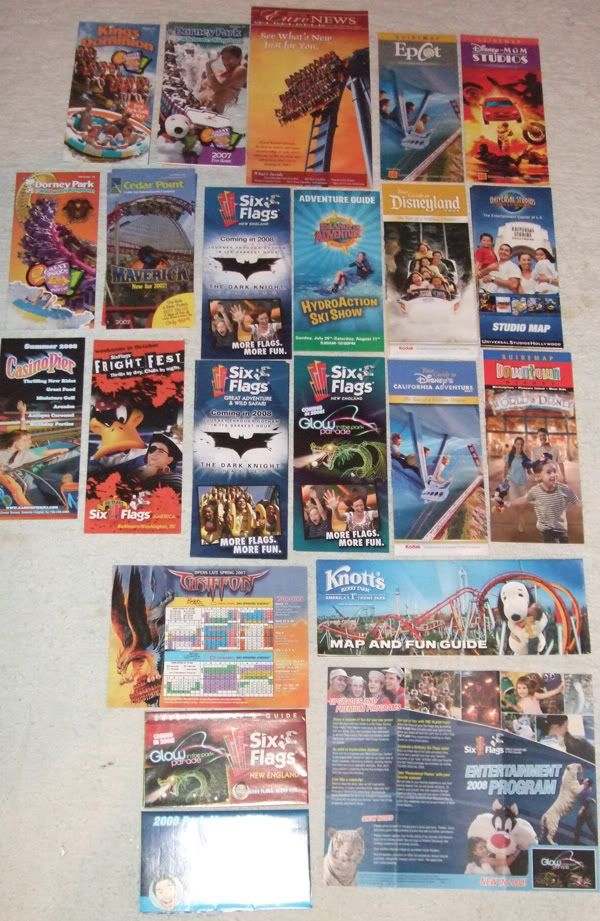 Europe (the one next to Port Aventura is the one from Port Avetura this past Christmas)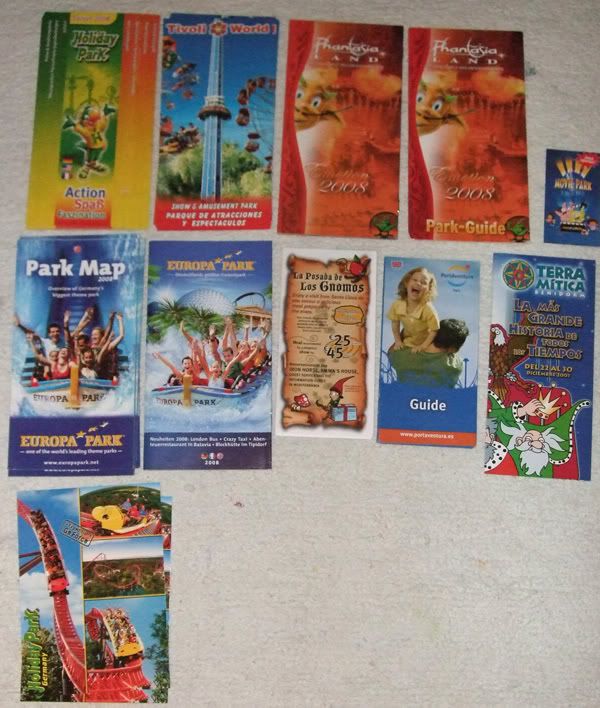 UK