Flojector
Staff member
Administrator
Moderator
Social Media Team
While doing a bit of research for the next series of Table of Elements I noticed something interesting and a new (for me, at least) feature in Google Maps!
Note: the animations below are a little rough due to the compression and don't give the best representation - I suggest you try it yourself!
I've known for a while about the parallax effect that Google Maps can now render. It gives a pretty neat simulation of what you'd see if you were hovering above the ground. As you move the view around the perspective shifts on each one, giving a really nice 3D effect.
However, they have now enabled an effect which lets your zoom and pan a camera any way you like in 3D space. And all from straight within the browser!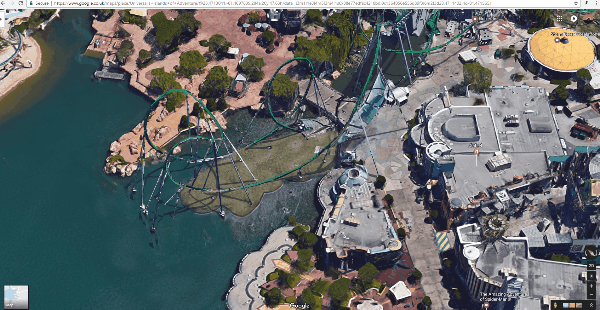 It appears to only have been done for some places (seemingly at random), but most major cities have this feature now.
To turn it on, simply view Google Maps in Satellite/Earth view, and then click the "3D" button.
Really impressive, and a pretty cool feature! Please share anything else cool you find.