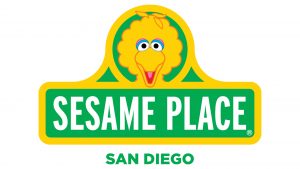 Chula Vista, California, USA
October 21, 2019 – SeaWorld Entertainment and Sesame Workshop announced that SeaWorld Sand Diego's Aquatica San Diego water park will become Sesame Place San Diego in 2021. The theme and water park will be the first Sesame Place on the West Coast some 40 years after the original Sesame Place opened outside Philadelphia, Pennsylvania in July 1980. Work on the new park will take place during the off season and Aquatica San Diego is scheduled to operate for one final year.
While Aquatica San Diego was purely a water park experience, there will be seven mechanical rides added to the park after the rebrand including a swing ride, submarine ride, balloon tower, carousel, an Elmo themed spinner, kid-powered climb tower and a Super Grover themed family roller coaster. Only one slide tower will be removed that features tall high speed body slides, which will be replaced by a new amphitheater.
SeaWorld has been Sesame Workshop's exclusive theme park partner in the United States for almost 40 years. Sesame Street Bay of Play opened at SeaWorld San Diego in 2008 and SeaWorld Orlando recently opened Sesame Street Land, a brand new land with six themed rides and the park's first ever parade. There is also a distinct Sesame Street land inside the SeaWorld theme park in San Antonio.
See what our members are saying about the new theme park in our Forum discussion.
Sesame Place San Diego website