Manson, Ohio, USA
July 12, 2020 – Following a passholder preview soft opening earlier this month, Kings Island's newest roller coaster, Orion, has officially opened to the public today. Orion is the one of just seven giga coasters in the world, and is the park's 13 operating roller coaster.
Themed to the park's new "Area 72", the ride features the latest prototype vehicle developed by the Project X initiative. Scientists are in a race against time to develop technology capable of weaving transport vehicles through a coming meteor storm and traveling to a new planet within the Orion constellation. For the program to be successful, it needs volunteers to help with testing. And that's where the riders come in!
CoasterForce team member Matt Stephens-Rich grabbed a ride and commented, "In true B&M tradition, you will find floater airtime hills for days, giving the better ride in the back of the train."
Riders on Orion will plummet down an exhilarating 300-foot first drop, sending them on a high-speed journey over seven more hills and 5,321 feet of track at speeds up to 91 mph on Kings Island's tallest, fastest and longest steel roller coaster.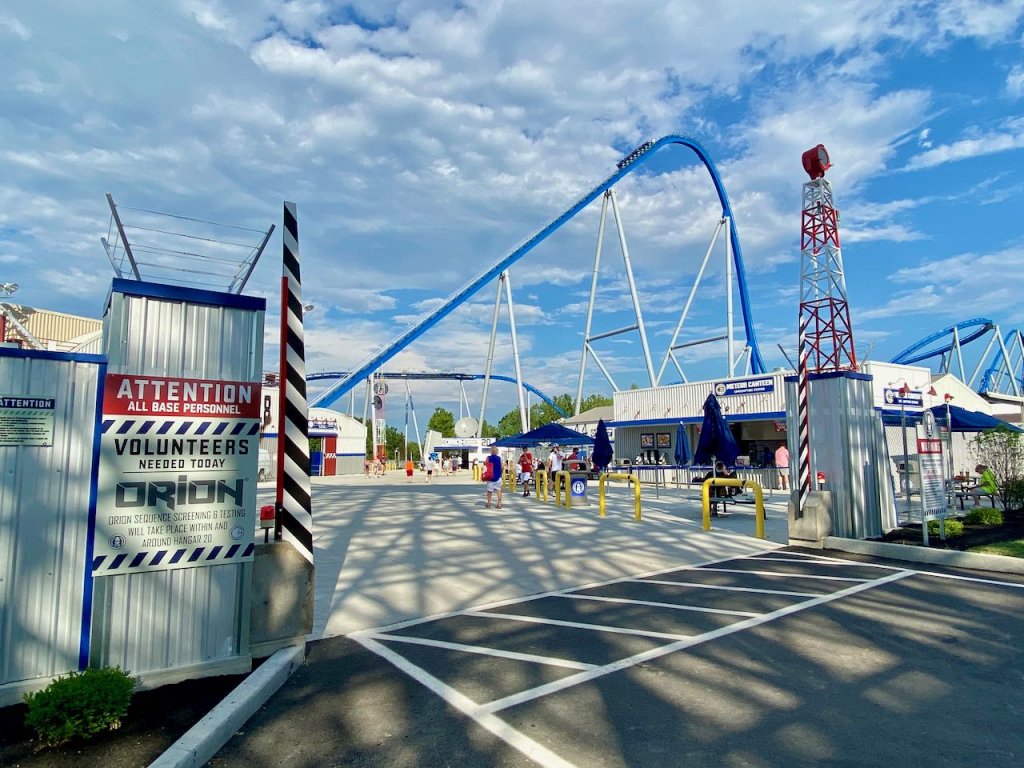 Orion was exclusively designed for Kings Island by Switzerland-based Bolliger & Mabillard, which also designed the park's popular Banshee and Diamondback roller coasters.
Read what people think of Orion on our forums.