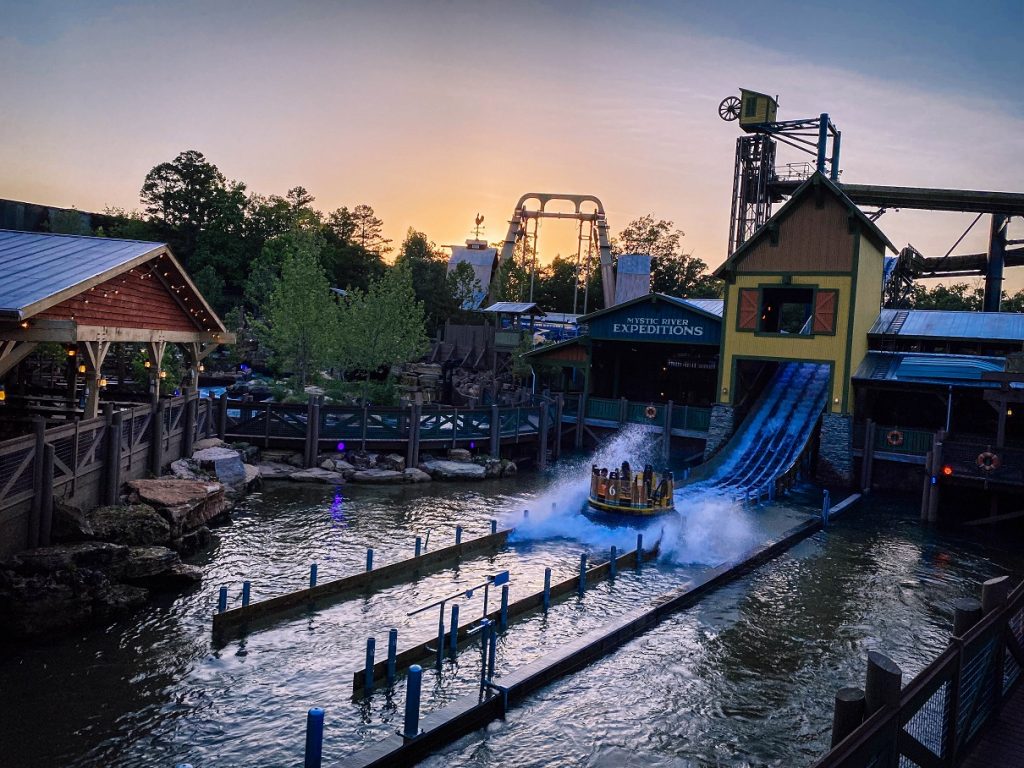 Branson, Missouri, USA
July 20th, 2020 – Mystic River Falls, featuring the tallest drop on a rapids ride in the Western Hemisphere, is now open at Silver Dollar City. The water adventure includes winding, roaring rapids set in an authentic Ozarks mountainous river theme, culminating with a waterfall drop that sends riders down more than four stories of splashing, rafting, family fun.
A $23-million investment, Mystic River Falls has a one-of-a-kind rotating, 4-platform, 8-story lift. Set in an authentic pier-like design of river towns of yesteryear, Mystic River Falls is the focus of the all-new area called Rivertown that includes the largest restaurant the park has ever built, Rivertown Smokehouse, with an array of meats smoked on-site, and a new cinnamon bread bakery.
A ride at Silver Dollar City would not be a proper ride without a story, and Mystic River Falls is no different! At the depth of the Marvel Cave is a mystic river. ..Intensively studied throughout the ages, Marvel Cave's passageways, water features and crannies are detailed in words and drawings as far back as 1893 through the documented work of the botanist, artist and scientist S. Fred Prince. His book and work of art, "The Story of Marvel Caverns 1893-1942," is safely stored within Silver Dollar City's archives to this day…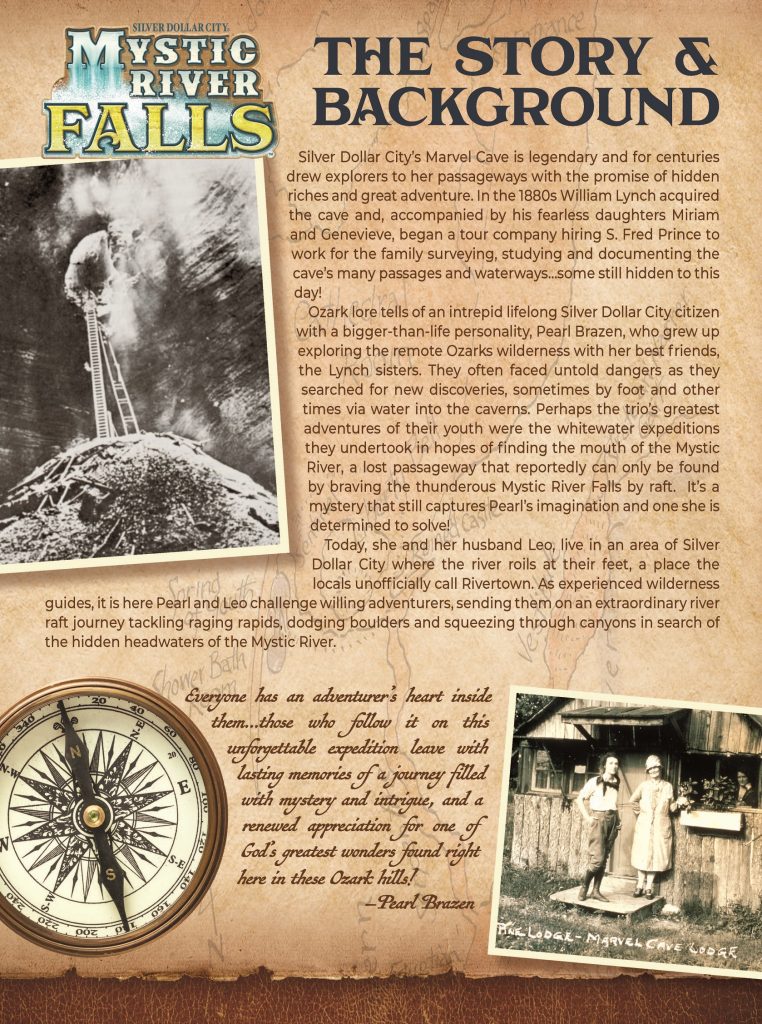 As specified in several places in the book, Prince, enthralled by his inability to find the headwaters of the Mystic River, kept searching to no avail. To this day, following study by modern- day scientists, the end of the river remains a mystery.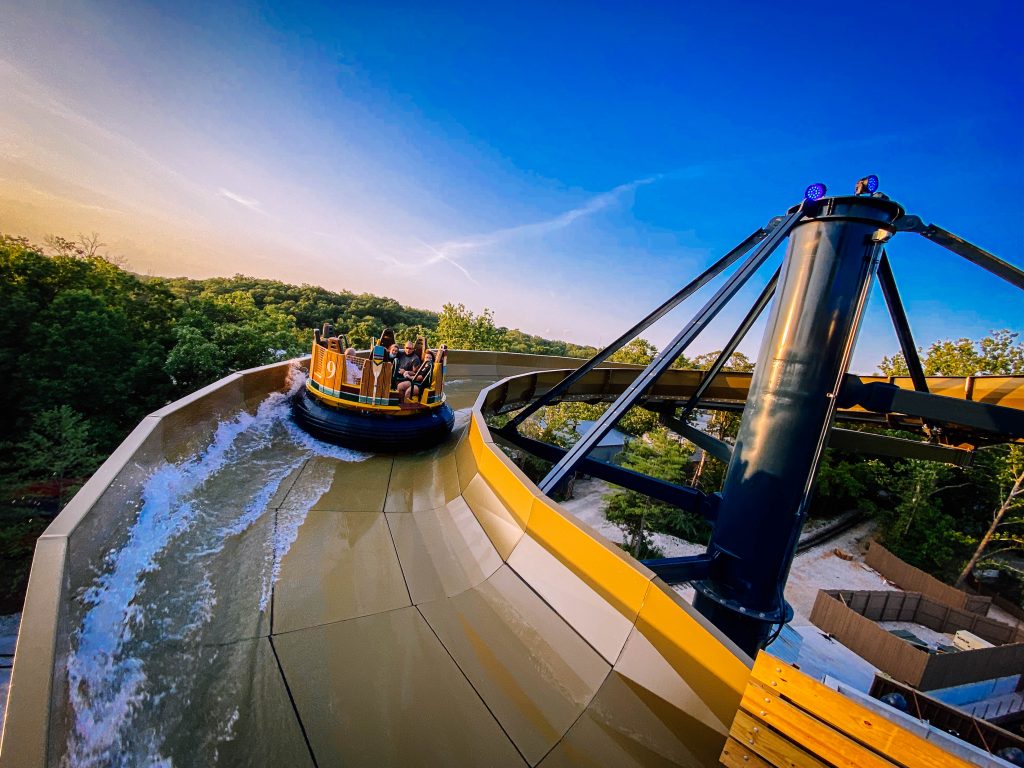 With the Mystic River headwaters unknown, the adventurers of today seek to find a fabled waterfall that could mark the end of the raging river. They follow the path of Pearl, a young adventuress, along the challenging, winding waterways in pursuit of the legendary headwaters. At long last, Pearl and her riders discover Mystic River Falls and the town erupts in celebration!
Silver Dollar City, an 1880s-style theme park in Branson, Missouri, is home to over 40 rides and attractions, 100 resident craftsmen and award-winning food and entertainment. It is best known for Outlaw Run, the world first wooden roller coaster with multiple inversions.
See what people are saying about Mystic River Falls on our forums.