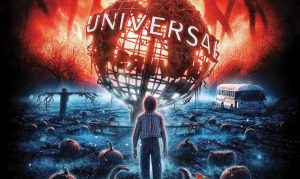 Orlando, Florida, USA
July 24, 2020 – Halloween Horror Nights won't be coming to Universal's parks this year. The resorts, which have locations in California as well as Florida, announced that its annual Halloween events have been canceled due to operating restrictions linked to the coronavirus pandemic.
"Universal Studios Hollywood continues to face ongoing business restrictions and uncertainty around its opening timeframe," the park said in a statement. "Universal Orlando Resort will be focusing exclusively on operating its theme parks for daytime guests, using the enhanced health and safety procedures already in place."
While Universal's Orlando-based parks were able to reopen in June, California has not lifted its closure order for amusement parks. It's unclear when Universal Studios Hollywood would be allowed to resume operations and what restrictions may be placed on the business.
Halloween Horror Nights features themed haunted houses, scare zones and live entertainment during the fall. The event takes place in the late afternoon and evenings after traditional park operations have ceased.
Universal saw record results from its Halloween Horror Nights events in 2018, as revenue rose 3.5% to $1.5 billion during the fourth quarter that year.
Prior to Universal's announcement, Kennywood near Pittsburgh also confirmed that their extremely popular Phantom Fright Nights will not take place this year due to the coronavirus outbreak. The three Halloween haunts in California, Florida and Pennsylvania are among the most popular events of the fall season for amusement park goers. Two other huge theme park events, Halloween Haunt at Cedar Point and Kings Island in Ohio, have yet to confirm whether they will take place.
See what our members are saying about how the COVID-19 pandemic is affecting the theme park industry in our Forum discussion.