As david morton pointed out in the News & Rumours forum we somehow don't have a proper thread for this place yet. Which considering how good the park looks is amazing. The park is part of Dubai Parks And Resorts and is located right next to the Legoland Dubai park (
viewtopic.php?f=64&t=39409
) and the new Bollywood Theme Park
The park is due to open in October this year.
For those who need catching up this park is a movie themed park being built in Dubai bringing together some of the best known IP's from Sony, Dreamworks & Lionsgate.
This video is really worth checking out.
http://www.youtube.com/watch?time_conti ... CHUdaxtnzE
Here's the rough attraction lineup for the park
Studio Central

Park entrance plaza, with dining and shopping

Sony Pictures Studios

Hotel Transylvania (Dark ride)
Cloudy with a Chance of Meatballs: River Expedition (Rapids ride)
Flint's Imagination Lab (Playground)
Zombieland: Blast Off (Drop ride)
Ghostbusters: Battle for New York (Shooter ride)
The Green Hornet: High Speed Chase (Roller coaster)
Underworld 4D (4D show)

Smurfs Village

Smurfs Studio Tour (Family ride)
Smurfs Village Playhouse (Theater show)
Smurfs Village Express (Family coaster)
Woodland Play Park (Playground)
Smurfberry Factory (Kiddie playground)

DreamWorks

Shrek's Merry Fairy Tale Journey (Dark ride)
Swamp Celebration (Spinning flat ride)
Madagascar Mad Pursuit (Roller coaster)
Melman Go-Round (Carousel)
Penguin Air (Swing ride)
Kung Fu Panda: Unstoppable Awesomeness (4D show)
Mr. Ping's Noodle Fling (Teacups)
Kung Fu Panda Academy (Theater show)
Dragon Gliders (Suspended coaster)
Camp Viking (Water playground)
Swinging Viking (Swinging ship)

Lionsgate

Capitol Bullet Train (Roller coaster)
Panem Aerial Tour (Motion simulator)
Step Up Dubai, All In! (Musical show)
A little more on the main 4 coasters.
The Green Hornet: High Speed Chase
A Gerstlauer bobsled coaster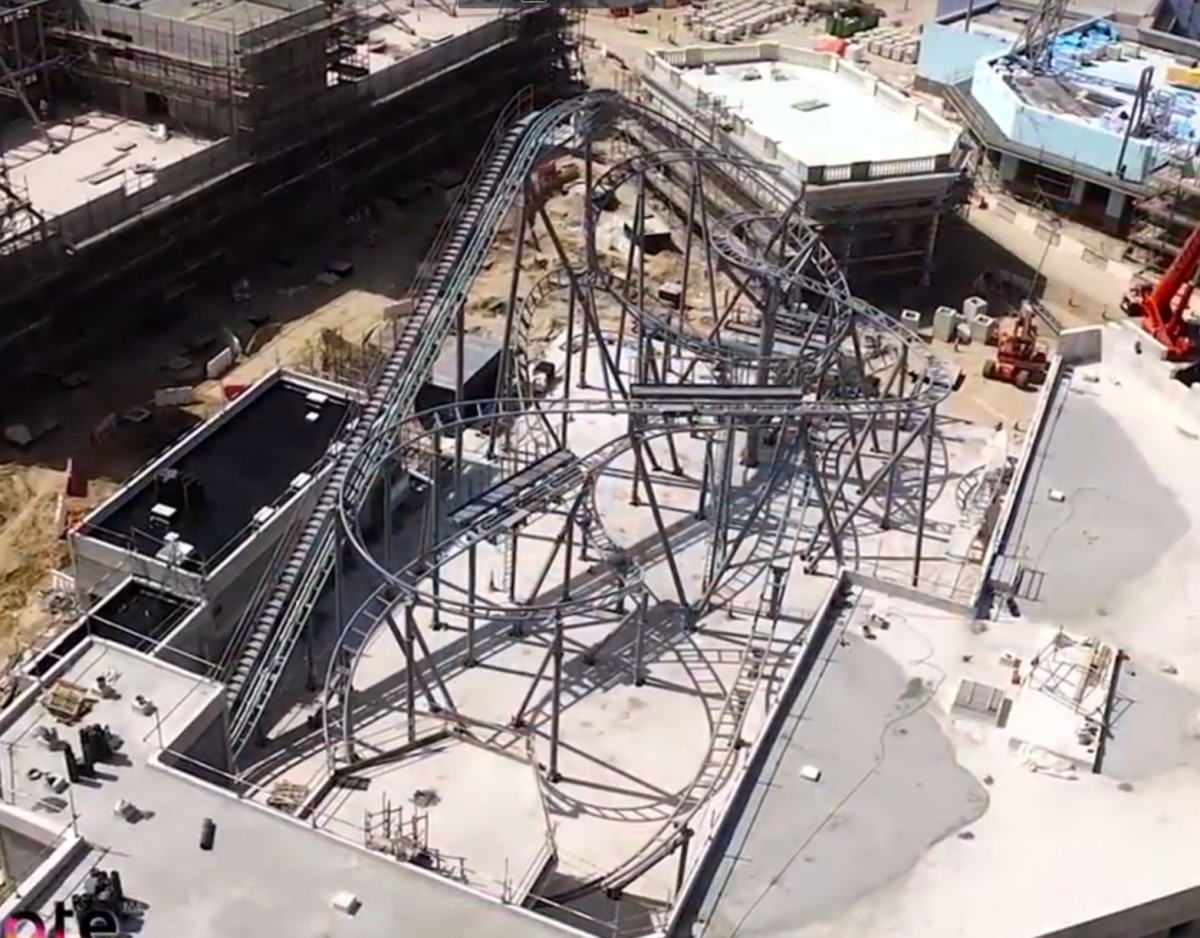 Dragon Gliders
An indoor Mack spinning suspended coaster similar to Arthur at Europa Park but themed to How To Train Your Dragon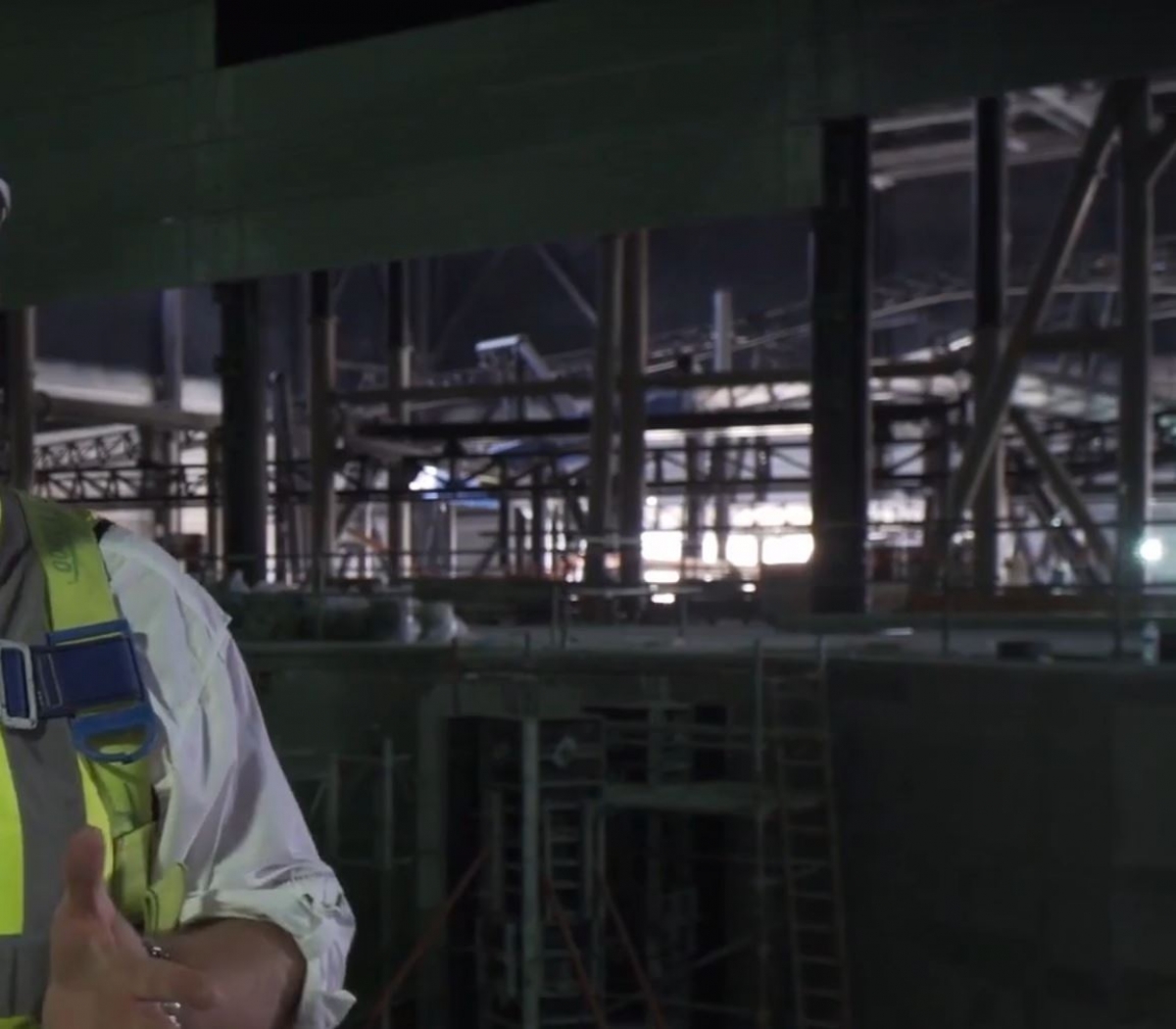 Madagascar Mad Pursuit
The big unknown coaster. The fastest in the park apparently and indoors suggesting its launched. The support connectors on here suggest its a Gerstlauer Infinity design but thats just my informed guess rather than anything official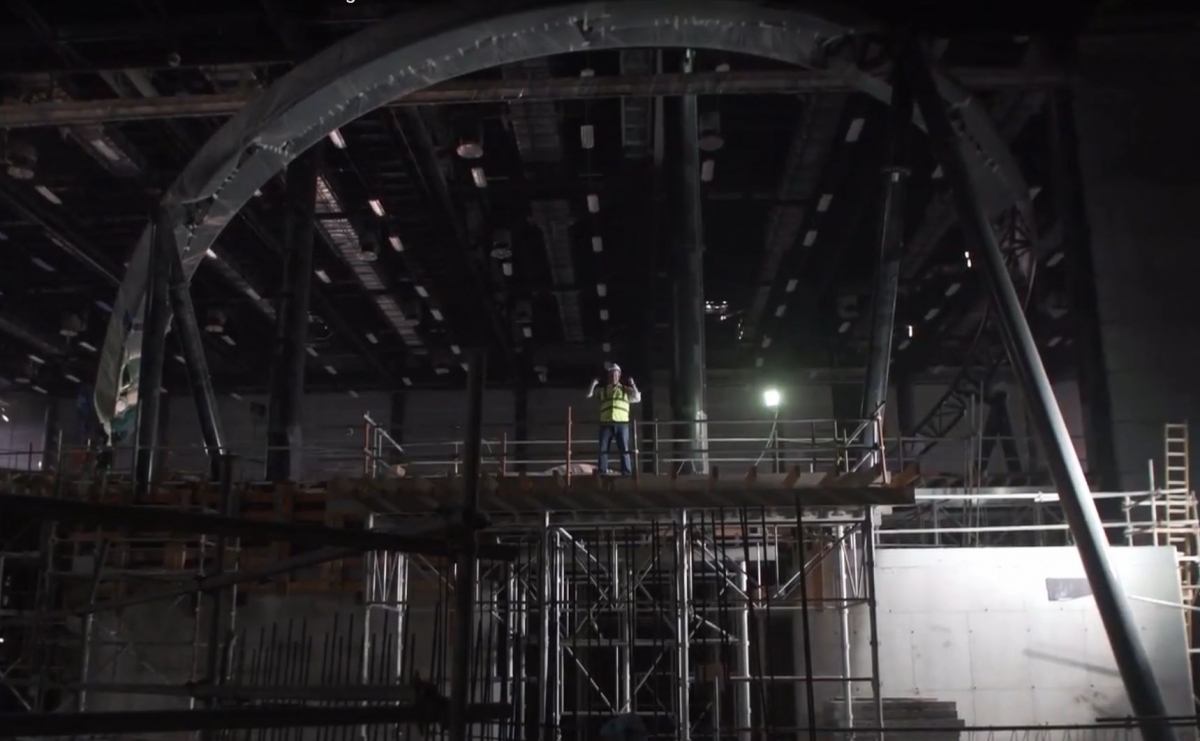 Capitol Bullet Train
Themed to the Hunger Games this launched coaster uses a reverse spike like the Mack at Movie Park will as well as the Premier in Doha and the Intamin at Wanda Hefei. A strangely popular system all of a sudden. The ride was originally thought to be Gerstlauer but I have heard recently its actually a Mack which makes more sense. Its the only major coaster thats not gone completely vertical yet.
There is also an unknown Smurfs themed Junior Coaster.