Flojector
Staff member
Administrator
Moderator
Social Media Team
Okay, let's get this whole thing going then!
Q1 results
The first quarter is over, and the results are in! First off, let's start with some statistics.
We've had 21 members sign up so far, which is great to see. Of those 21 members,
13
of you have logged points in the first quarter. You've scored a total of
5261
points, visited a total of
56
parks and ridden
362
coasters.
Without further ado, here's the table, as it stands at the close of Q1: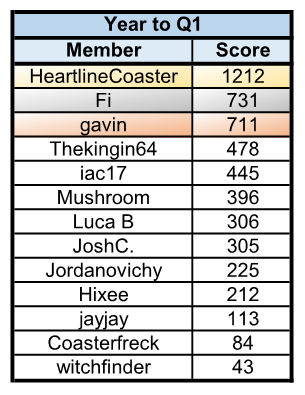 Congratulations to
@HeartlineCoaster
,
@Fi
and
@gavin
for their podium positions this quarter.
In future results posts, we'll also do a little league table and compare how members' positions have shifted as the year has progressed!
And here's a world map, with all of the parks visited in Q1 shown. I've got two different types of map here - one normal with all the parks visited plotted once. The second one is a heat-map, with each visit to each park plotted, and the heat-map applied accordingly (density based).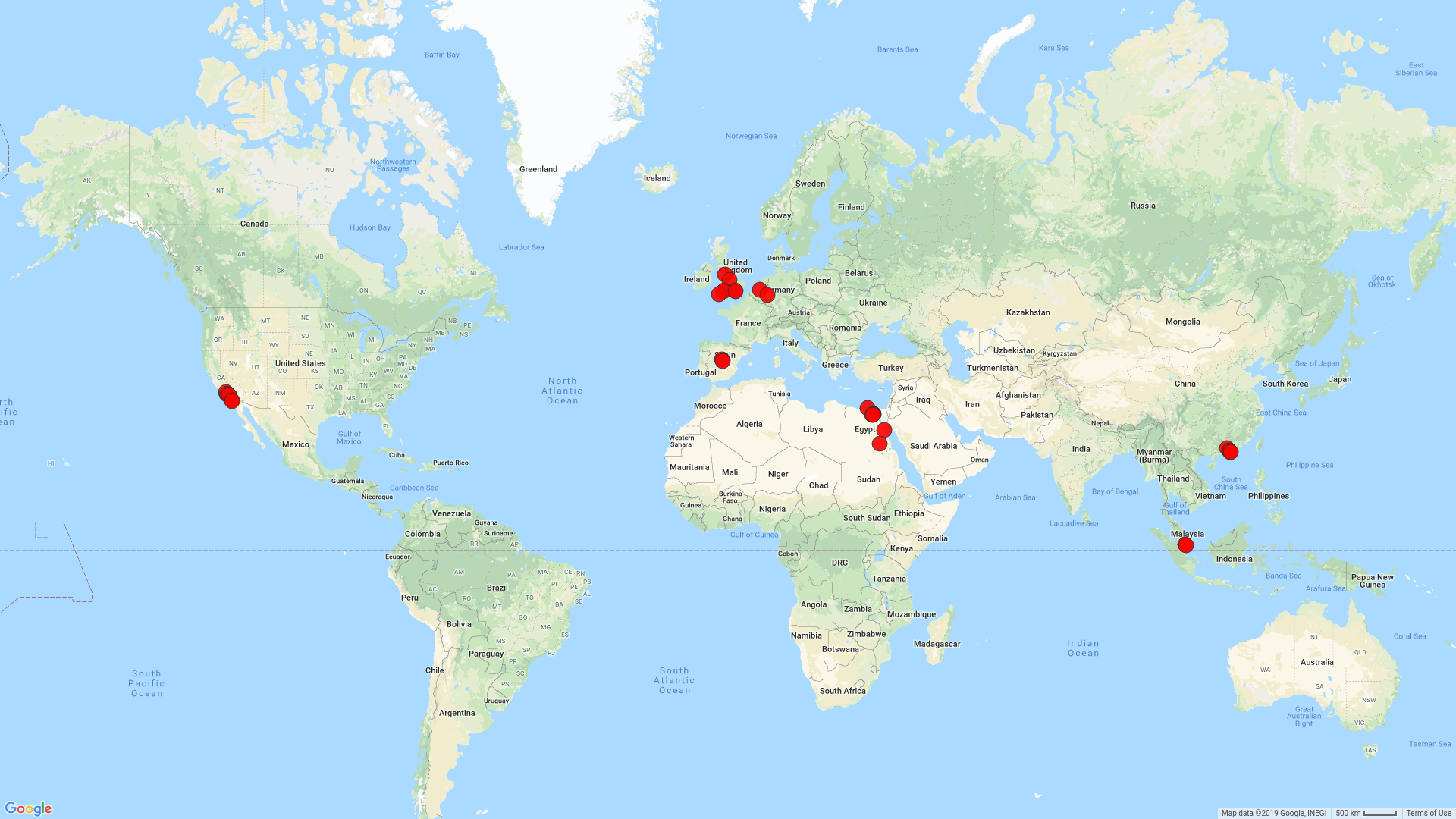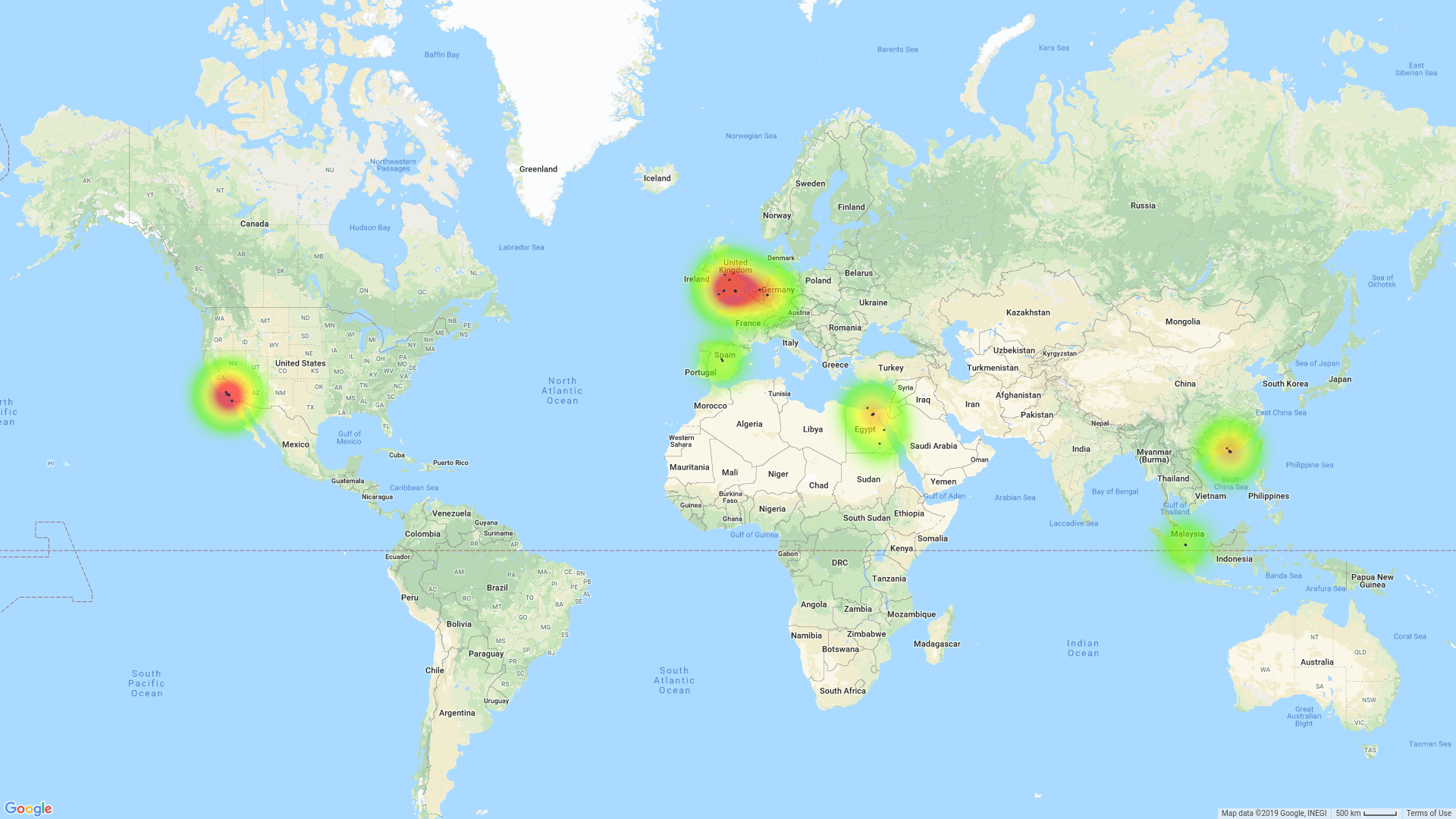 If you have any ideas for stats or visualisations you'd like to see, please get in touch and I'll see what I can do!
Quite streamlined process this, now.