I swear there was a thread for this? I must be going mad.
Anyhow this is a fairly decent sized new park opening in Suzhou, China this year. The park is being built by Huayi Brothers a large film company over in China and will utilise many of their IP's. Think kind of Universal Studios Lite.
The park features a large number of indoor dark rides as well as 3 known coasters.
- Golden Horse Junior
- BSA Spinning Coaster
- B&M Wing Coaster
The Junior is a standard model roller skater type while the spinning coaster is a brand new custom model and one that looks rather good.
The B&M wing is expected to follow the same layout as the currently unopened ride at Hotgo Dreamworld in Fushun
Pictures are as usual hard to come by so some of these are super old.
BSA - Super Skateboard Spinning Coaster
Some of the best photoshop ever right here.
B&M - Wing Coaster
The ride is expected to be a clone of this ride (below) although this is the only picture I've seen of it so far. (above)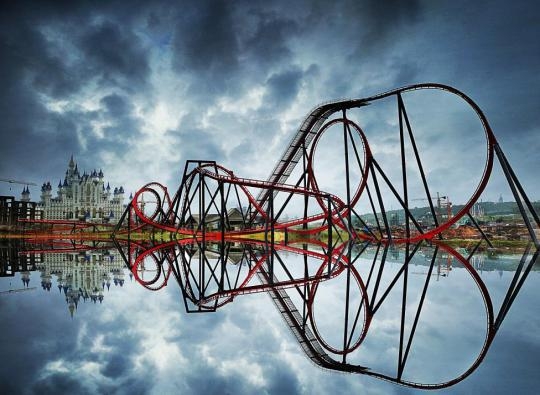 General Park Pictures (older)