Flojector
Staff member
Administrator
Moderator
Social Media Team
Hixee's guide to a Roller Coaster Construction Thread​
By now, I've probably read through hundreds of threads, thousands of posts and an unthinkable number of pictures of mud. In reflecting back over the more notable coasters I've followed since starting following CF around 2005 (and signing up May 2006) for the other post, it occurred to me that there's a familiar trend throughout all of the threads.
I therefore present – my guide to a roller coaster construction thread. Some of these things have fallen by the wayside a bit over the years, but for those of us who remember hopefully this is a nice trip down memory lane.
Step 1
A thread is started in
News & Rumours
by an over ambitious young enthusiast who overheard the Dippin' Dots guy saying that their home park are looking into some new developments. Of course they are, all parks are, but suddenly it's been picked up by an enthusiast – they have the scoop!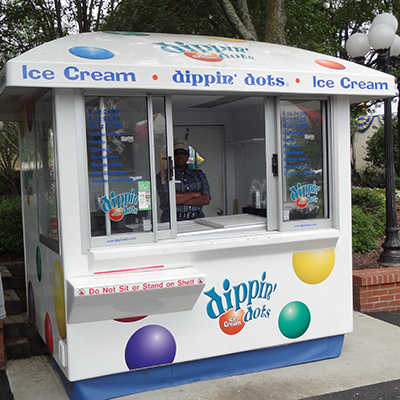 Step 2
Several more seasoned members step in to settle the excitement, and soon enough it turns out there's nothing to report that can be substantiated. The thread is swiftly locked until further notice.
Step 3
A length of time passes long enough that almost everyone forgets this thread exists, but then some trees start being marked with paint around the back corner of the park and there's a strange permit in with the local planning authority for a "lattice like entertainment structure featuring changes in speed and elevation".
The thread is reopened, and the young enthusiast is convinced they were right all along.
Step 4
It's usually about now that the mud starts. It could be for utility works in the park, landscaping, anything, but to us – that's an RMC coming.
Step 5
More mud.
Step 6
A slightly cryptic social media post is put out by the park which seems to confirm at least "something big is coming".
Step 7
A shipping crate appears on site with a random tracking label peeling off one end. A beady-eyed enthusiast spots that it contains some significant series of letters or numbers.
Step 8
@Pokemaniac
stickies the thread and moves it over into
Roller Coaster Construction
. Only now is it official.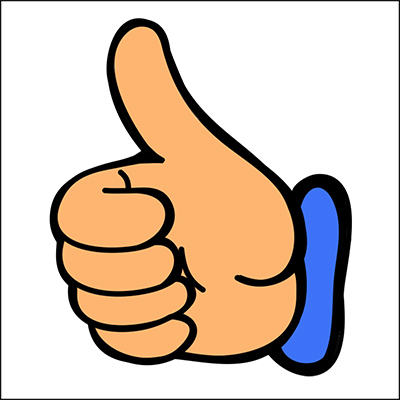 Step 9
If the park is located anywhere further than a 5 hour flight from Alton Towers or Cedar Point, this is usually where the first appearance of the "shame I'll never get to ride it" posts appear.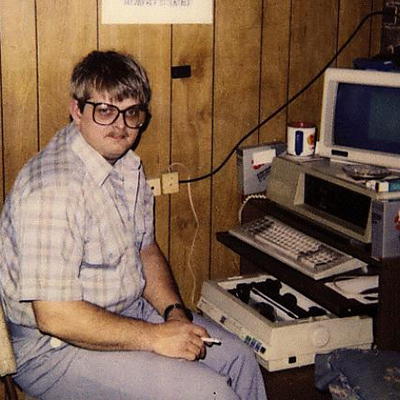 Step 10
Footers start to be poured, and the foundations of the station start to take shape. The sort of thing that gets civil engineers all excited, but leaves the rest of us feeling a bit cold.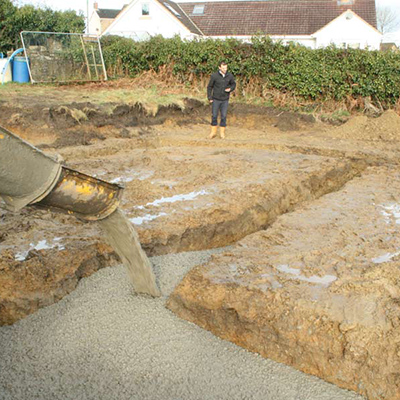 Step 11
The first sections of track start to appear. Usually something low level and boring like the brake run, transfer track or bottom of the lift hill. That sort of thing.
Step 12
"Looks slow"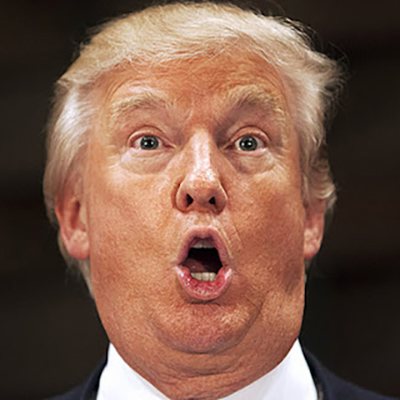 Step 13
RCDB somehow gets hold of the name, which the cue for
@CrashCoaster
to remind the mods that we need to update the topic title.
Step 14
Now we settle in for the long haul. It's this period, which usually lasts twelve to eighteen months, that most of the construction happens. But that's not really the best bit of this – it's all the in-jokes that are generated in this phase that end up making the construction threads memorable. Some of the ones that spring to mind right away for me are:
Fahrenheit, Hersheypark – Was this coaster red, orange, or… Molly Orange?
Mission Ferrari, Ferrari World Abu Dhabi - Just how long is it going to take to open this thing?!
Hyperion, Energylandia – Flojector!
B&M Hyper, Hot Go Dreamworld - @roomraider finding construction updates in people's skiing holiday snaps.
Zadra, Energylandia – do we all remember when the ride collapsed halfway through construction and they casually just rebuilt the whole thing?
F.L.Y., Phantasialand – Wall updates!
F.L.Y., Phantasialand – The programme (or lack thereof)
10 Looper, Flamingoland - Somehow this thing costing £21m. That's right - Twenty! One! Million! Quid!
Step 15
At some point during this period, the trains are usually revealed. This can go one of two ways – either they're hilariously hideous (looking at you Invadr) or they're instantly adored.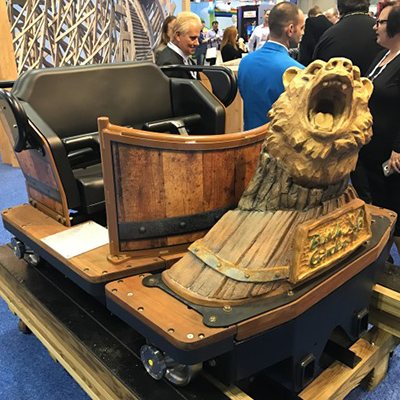 Step 16
Shortly after the trains are revealed, there will be a heated debate about the throughput. The debate will go backwards and forwards, and fizzle out when everyone realises that it'll be fine.
NOTE: If the coaster is in China, you can make a single comment about throughput not mattering and skip this step.
Step 17
At some point the ride will get topped off, and a flag will be added to the top. Cue a couple of people commenting on said flag, and how it's not that common in [insert-country-here].
In the "western hemisphere", this usually happens late autumn through to early spring, which means there are normally some nice pictures of the cred in the snow too.
Step 18
"Progress has stopped" is commonly heard next.
That's rarely true, it's just that if it's not a crane moving the assumption is they've stopped. Usually there's a lot of commissioning happening, wiring of sensors, getting the station building fitted out, adding all of the technical equipment to the maintenance bays. Lots and lots of progress, just not hugely visible.
Step 19
First testing video – shakily filmed from the other side of a motorway through the trees.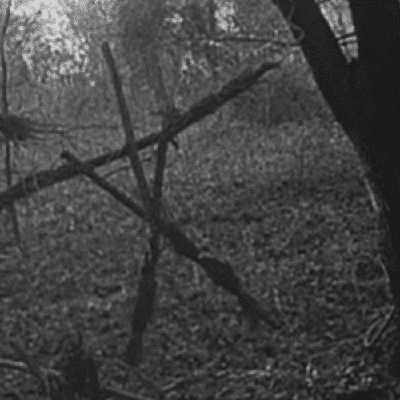 Step 20
Looks slow (for real this time).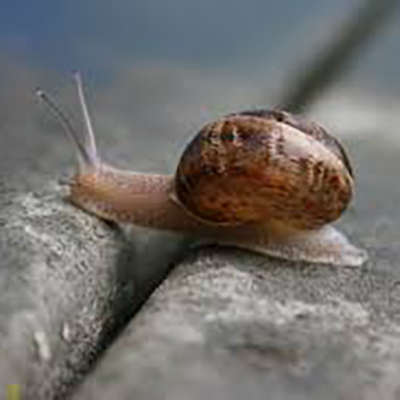 Step 21
"Wow, it's really speeding up now"
Step 22
It's fair to say that throughout this process, but peaking around this time, there's hundreds of updates from some 'local' enthusiast. These are generally the only posts this user makes, but they're filled with loads of amazing photos taken with somehow strangely good access to the park in the off season.
Step 23
There's riders on the trains! It's soft opening!
Step 24
"Looks great, shame I'll never get to ride it" pops up again.
Step 25
Opening Day comes with all of the usual fanfare (even more so if an American park) and the first few people willing to wait through the 10 hour line. They all, obviously, say the coaster is the best ride at the park. Give it a few weeks and we'll have a better idea.
Step 26
The more measured responses start to come in over the next few weeks. People realise that whilst the coaster is great, it does have flaws. It starts to rest somewhere in people's rankings, with a handful of hardcore fans maintaining the notion that it's a world beater.
Step 27
About four months after opening and discussion,
@Pokemaniac
or I realise that we never unstickied the thread. We sheepishly do so, and the topic and rest quietly in peace at the bottom of the forums.
- - - - - - - - - -​
I've definitely not covered everything, but I hope this has been entertaining and relatable. I'd love to know what things I've missed, and I'd love to compile a bigger list of 'in jokes' under Step 14. I will expand this post with more stuff if you make any good suggestions.
Last edited: