Well as I only had 1 park confirmed this year and that is not til August I decided I needed to go somewhere for a day or two in June. It was between Thorpe or Alton, last time I was in Alton was back in 2006 and I went to Thorpe last year. Even though I still haven't been on Stealth (was closed on my visit
) and Saw as it is new and I had already been to London twice this year and I really wanted to go back to Alton so I chose to go back to Alton Towers. I booked my €2 return Ryanair flights all in and found a deal for Alton Towers Splash Landings hotel which was stay 1 night and get the 2nd night free on lastminute.com. I then booked park tickets through lastminute as well with another deal which was a 2 day park ticket for the price of 1.
So last Tuesday the 16th, I got up at 2am to catch the 3am bus to Dublin Airport. Long line through security and a quick flight later we arrived in East Midlands airport. As we got another bus to Derby we arrived at Derby train station to find that nearly ALL the trains were cancelled :roll: . I was then told to wait for a bus that was heading to Stoke on Trent which was supposed to leave by 10 but didn't arrive until after 10.30. We waited another 20 minutes before it finally set off. We got dropped off at Uttoxeter and then had to wait for the Alton Towers bus.
Anyways we arrived at the hotel around 12:45 with half a day lost due to the stupid trains. We dropped our bags off at the Splash Landings Hotel.
All pictures were taken with my phone so the quality is not the best.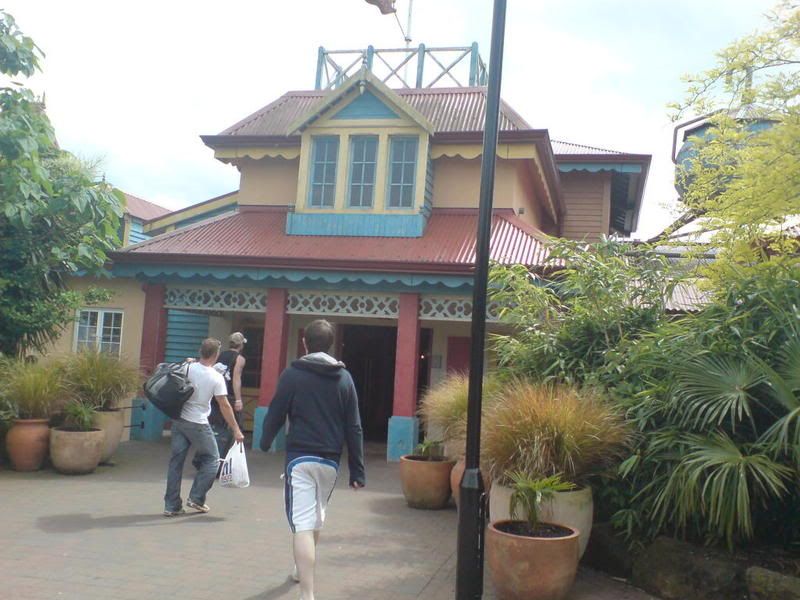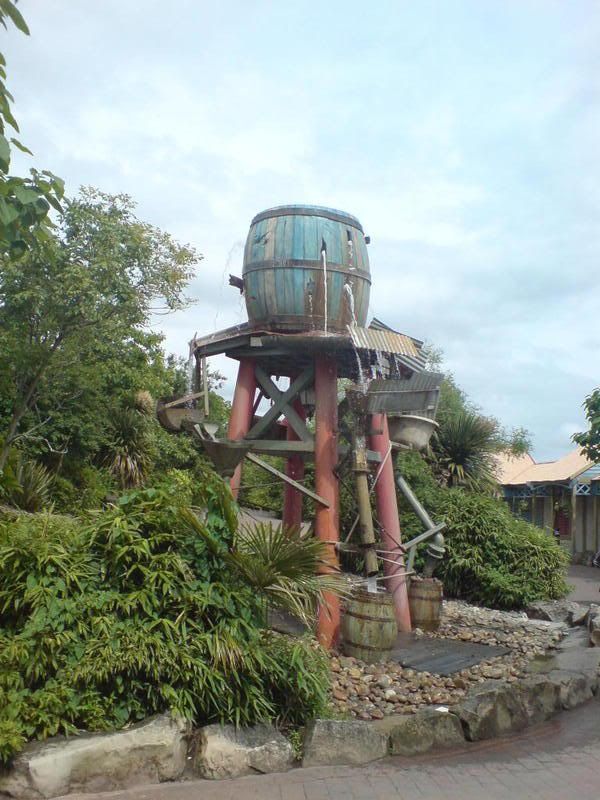 I stayed at the Splashlandings hotel back in 2006 and really enjoyed it and I was pleasantly surprised to see that they have added new flat screen tv's to all the rooms.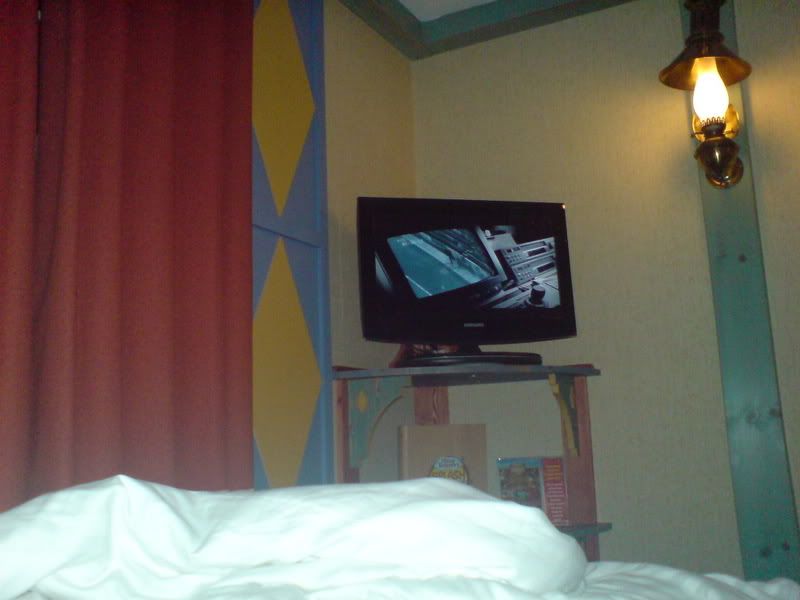 Pictures don't do this hotel justice, in pictures it looks quite tacky but it is really nicely themed and all the staff are really friendly.
Anyways onto the park itself!
So what has changed since my visit back in 2006 well allot of improvements have taken place through the park and resort in recent years. The monorail trains have all got nice new paint and themes as well as the most annoying soundtracks ever!
The Skyride has got new colourful cars and actually worked this time! Merrie England had been rethemed to Mutiny Bay and got a new Splash Battle ride "Battle Galleons". All the Mc Donald's have been changed to Burger King which is a bad move IMO. Corkscrew got removed and Cred Street has been rethemed to Cloud Cuckoo Land and a new aquarium was added this year.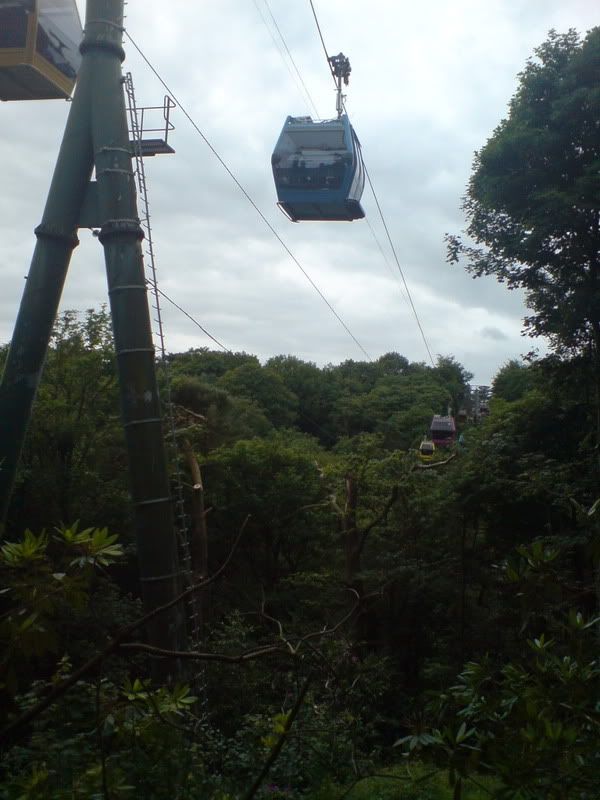 Weather:
The weather on the Tuesday was very good, warm and sunny. However on Wednesday it just rained all day long and on Thursday it was cloudy and cool.
Queues:
On Tuesday the park was quite busy with queues for the main coasters being around 40minutes, the water rides had around 15-20 minute queues. Longest queue was for Rita at about 50 minutes.
Wednesday was the quietest day most likely due to the non stop rain with queues around 20-30 minutes for most of the day.
Thursday was the busiest of the 3 days with Oblivion's queue being full, and the queue for Air out the entrance etc..
So on to the rides:
Battle Galleons
This was my first splash battle ride and on my first ride I got absolutely soaked to the skin which was great. The ride is nicely themed but it never got a queue which meant most of the time there was barely anyone riding it to soak which took away from the fun. I'd rate it a 7/10.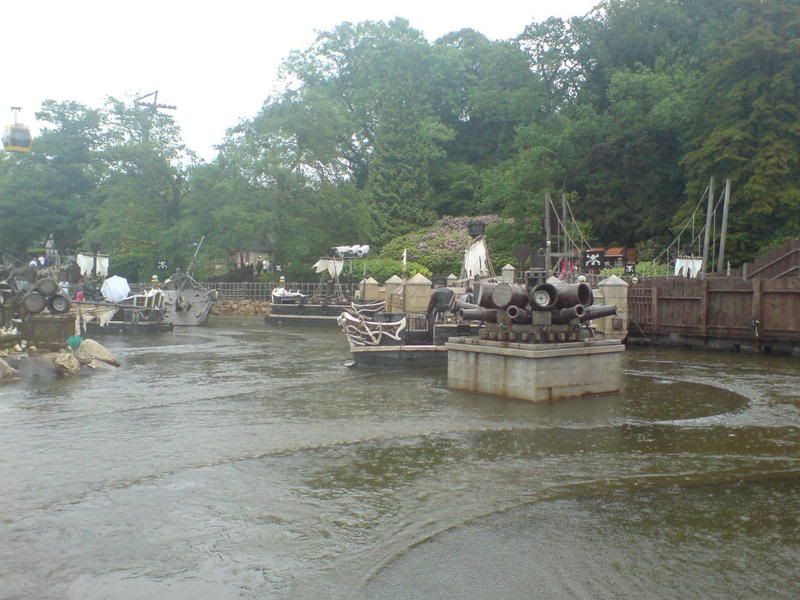 Sharkbait Reef
A nice addition to the park, went in during ERT time so it was pretty empty. I really liked the open top tank with the sharks popping their heads out. 7/10
Runaway Mine Train
Fun little coaster even though it is powered. You get 2 circuits and on some rides we got 3. It seems to run a little slower than it used to especially during the 2nd circuit.
Have they slowed it down since it had that accident a few years ago? Best part of the ride is the tunnel when everyone screams and waves at the people on the rapids
. Oh and the ride op was so funny the way she was saying "choo chooooo". 5/10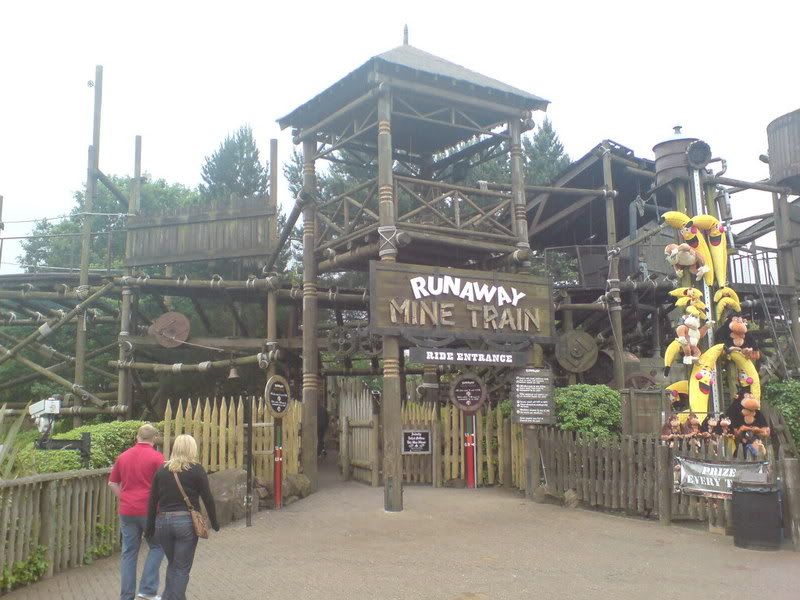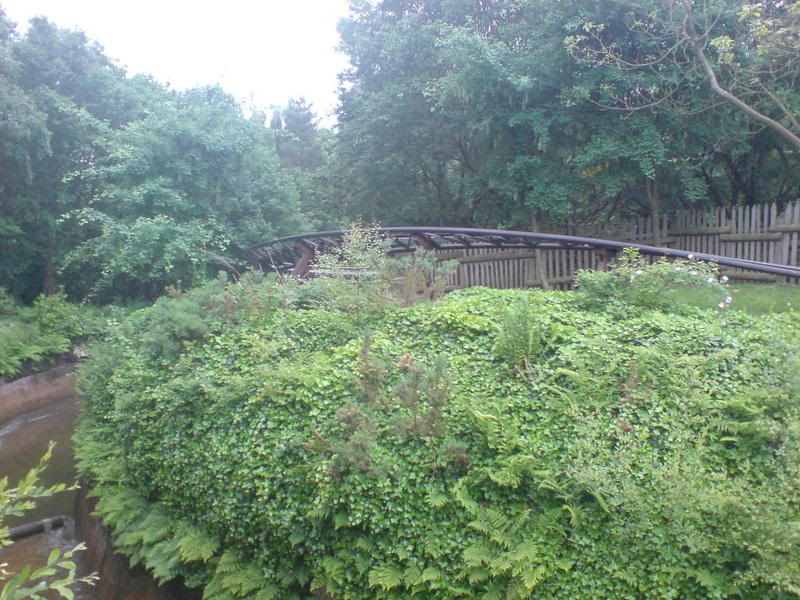 The Flume
Pretty decent log flume, they were filling the boats so we got put into a boat with 3 girls meaning we had a full boat of 5 which was a very tight squeeze but then again the heavier the boat, the bigger the splash! Was hilarious though as my friend and I kept splashing the girls infront of us completely soaking them and then them doing the same back :lol: 7/10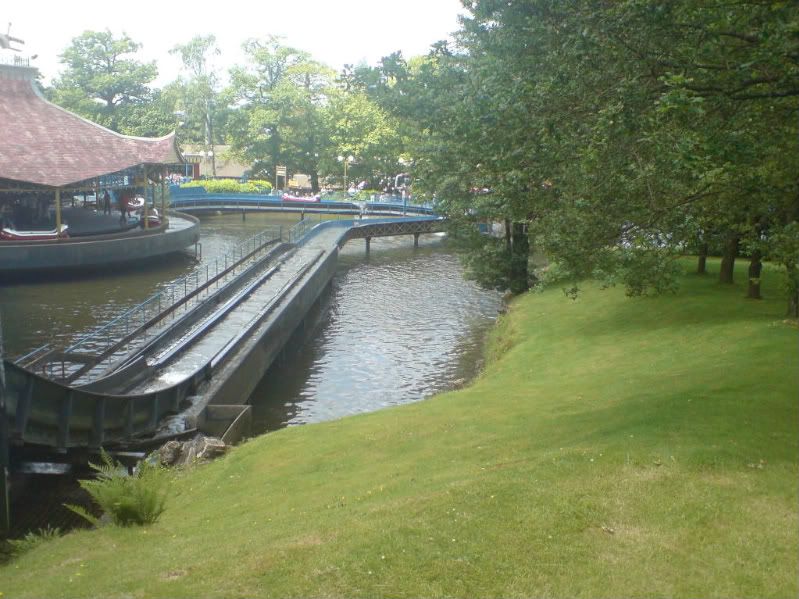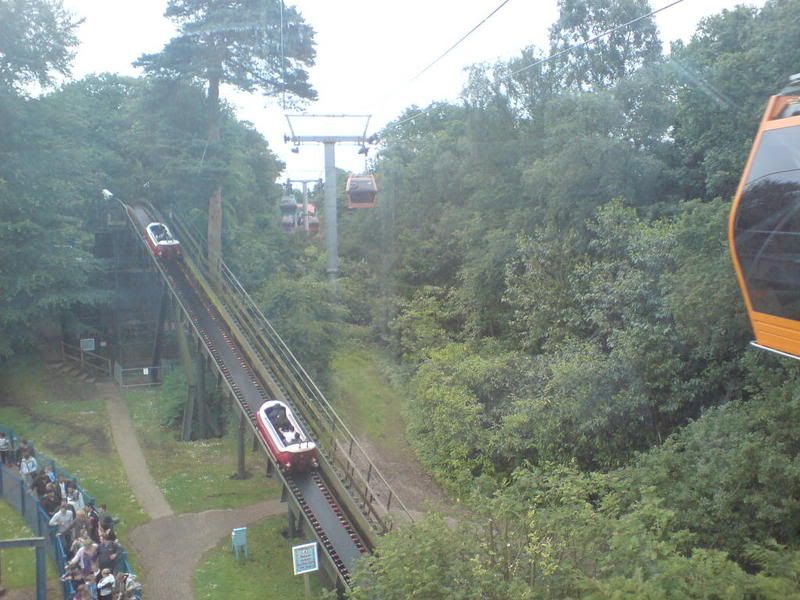 Congo River Rapids
Slightly disappointing, remembered these as one of the better ones I've done but this time it wasn't anything special. It only gets you slightly wet but it's a decent filler ride and the interaction with the Runaway Mine Train is fun. 6.5/10
Nemesis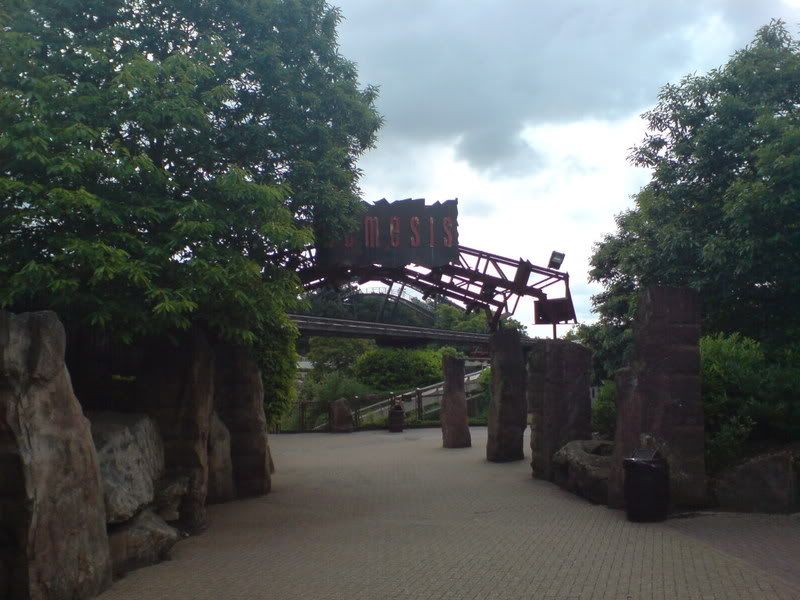 I loved this ride last time I rode it and it was instantly my no.2 for a while, while it has dropped since I've been to more parks I say it'll score higher again on my top 10 when I sort it.
I love the landscaping and theming of the ride, it just looks amazing in person and the queues interaction with the ride really makes the wait more tolerable. The first half of the ride is awesome with the small drop to the left before it goes into a further drop into the corkscrew then speeds through a tight helix up to the 0g roll which is taken pretty fast.
My only criticism of the ride is the turn after the loop and final turn into the brakes let the ride down a bit as they are quite weak and are taken a bit slow. The ride is slightly jerky in some seats but it really is nothing major and it's running amazing after 15 years! Oh and one ride in the rain, the ride was running incredibly fast through the whole course giving an amazing ride making me really light headed after. 9/10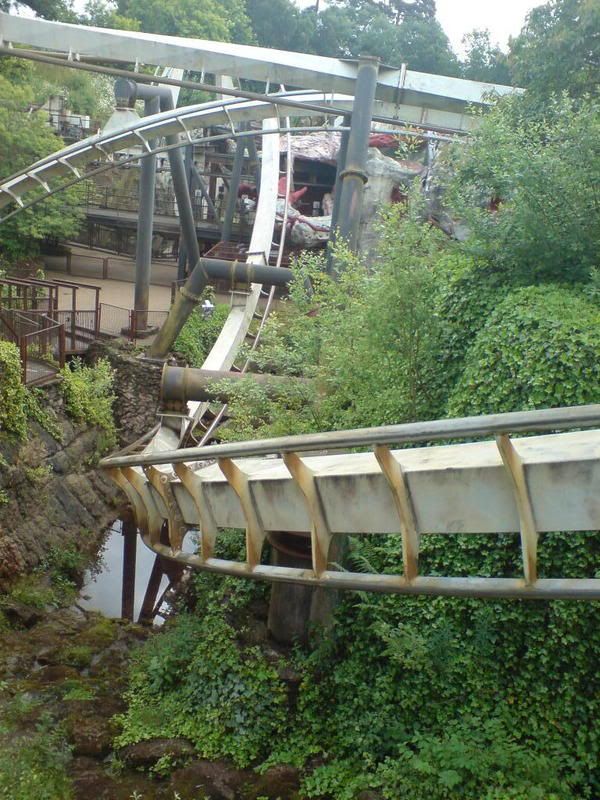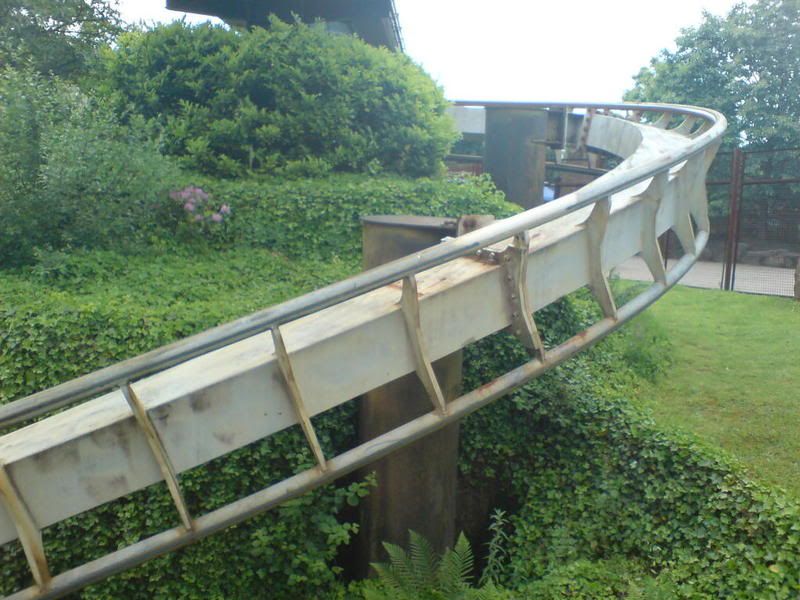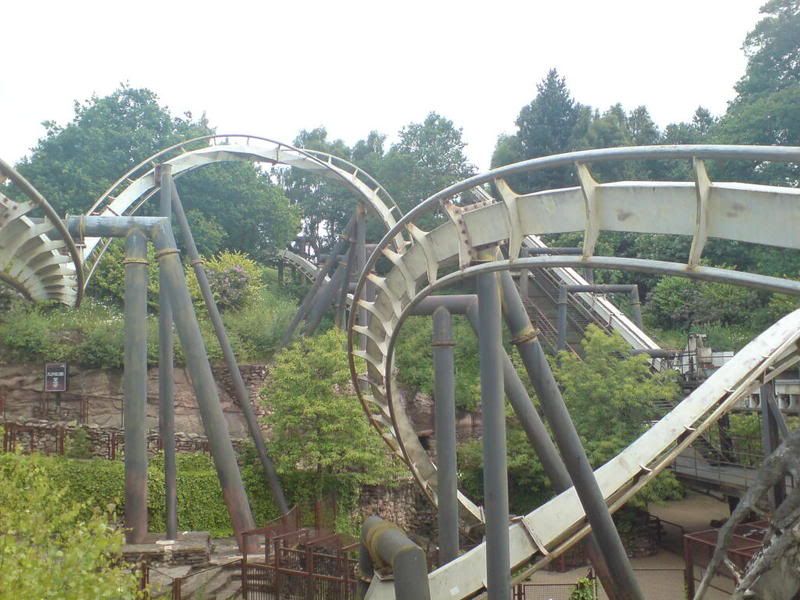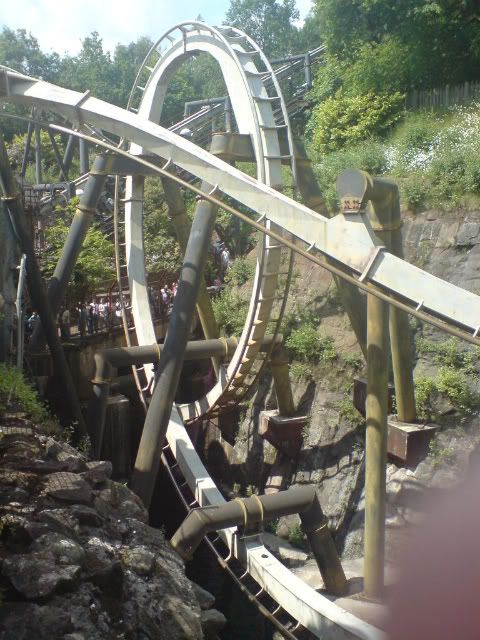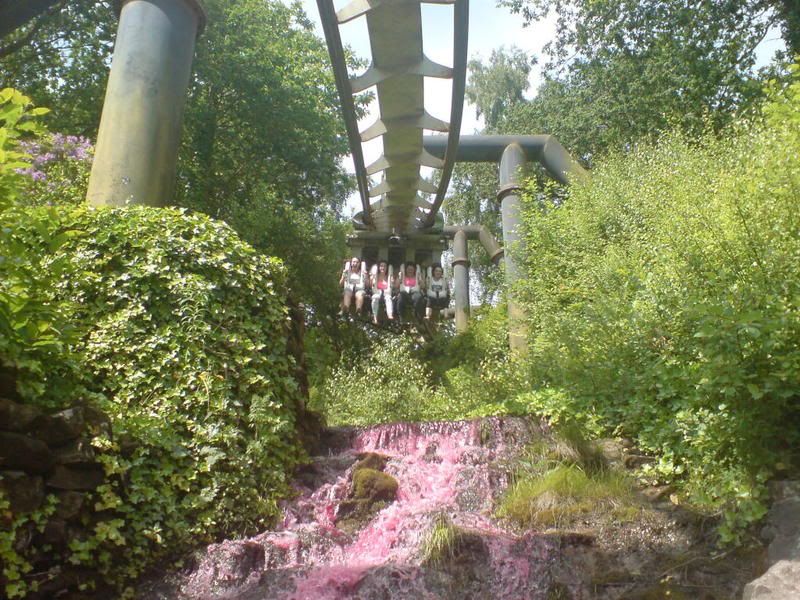 Air
I rated Air really highly on my last visit due to it being my 1st flyer and I loved the whole gimmick of it especially the unique seating position. While I gained more experience from riding more coasters I thought I wouldn't like it as much as before especially as it's slated allot on here but I was very surprised to find it was as good as I remembered. The whole area looks lush with nice landscaping and plenty of trees and shrubs.
The ride is still very smooth and reliability was allot better this time compared to my last visit. Definitely best in the back row and the "Prepare for Air" announcement in the station really sets off the atmosphere.
Definitely way better than Superman: Ultimate Flight!
8/10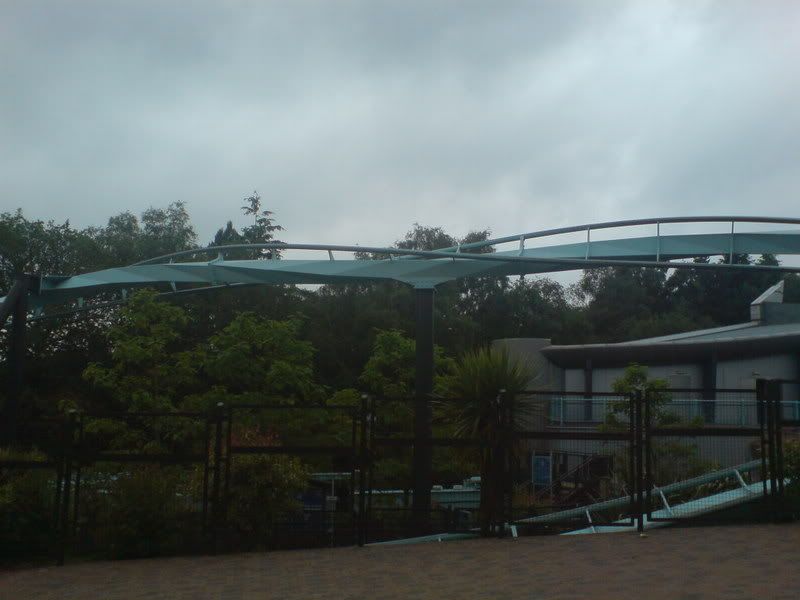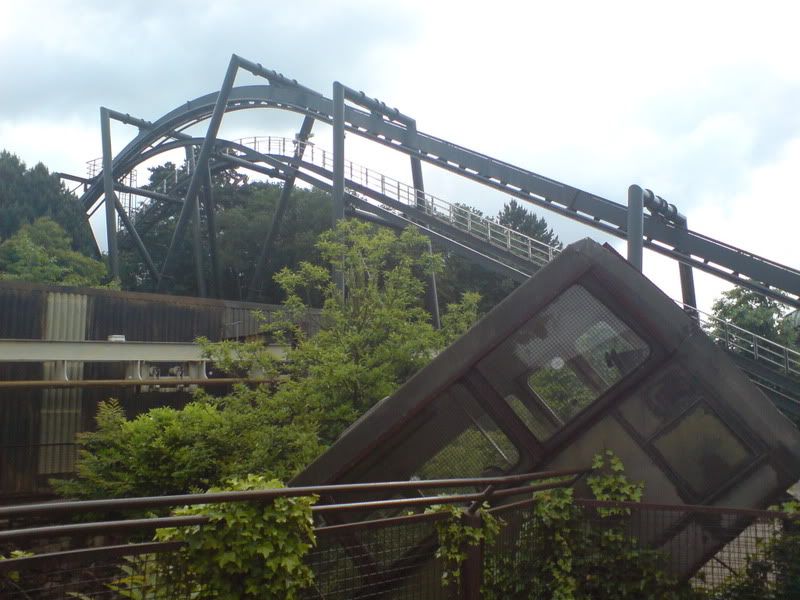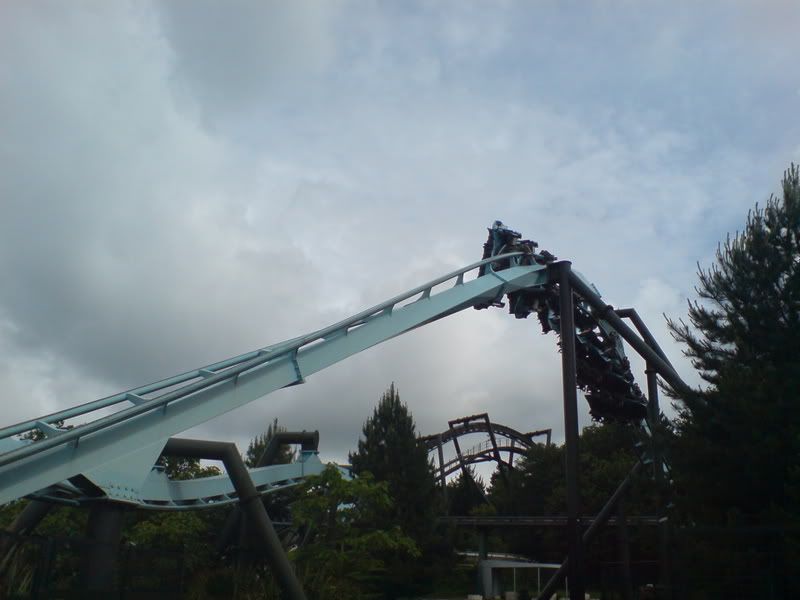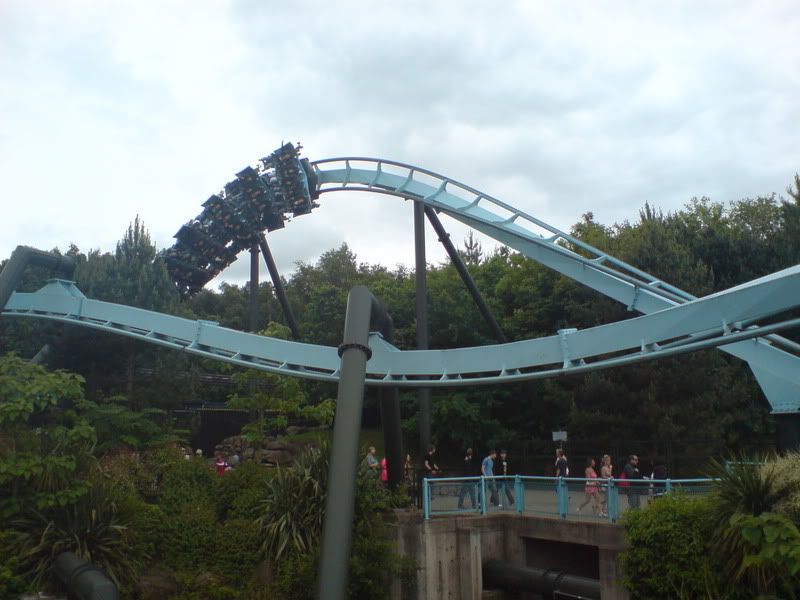 Ripsaw
This was my 1st top spin and there has been one at nearly every park I've been to since then. They are always pretty fun but the water jets really make Ripsaw the best of the ones I've been on. Sadly it doesn't seem to be soaking as much as last time, maybe if the weather is slightly hotter or something but it was still fun. I sat in the front very left seat and avoided getting wet as the water jet under me was slightly angled soaking the person beside me. 7/10
Duel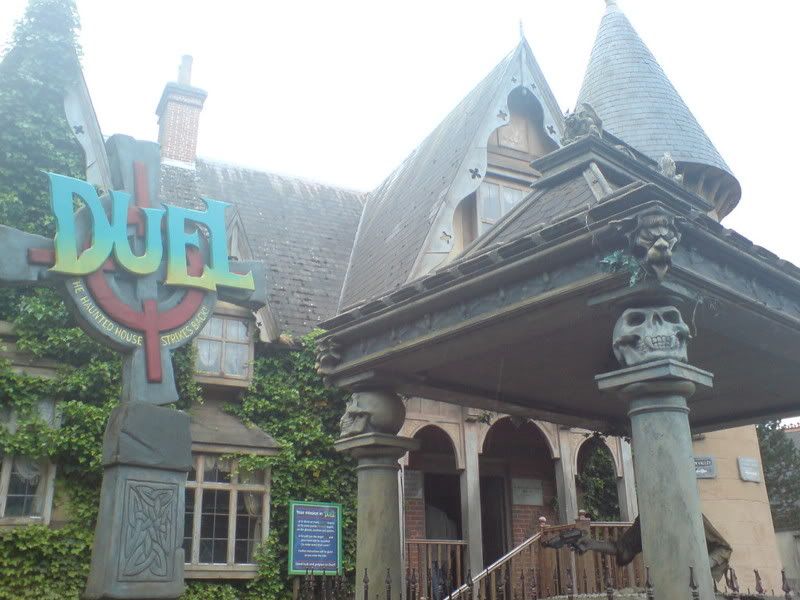 I didn't bother with this last time. The exterior looks quite nice but the ride itself is kinda lame. Oh well it had no queue so is worth a go if your passing. 5/10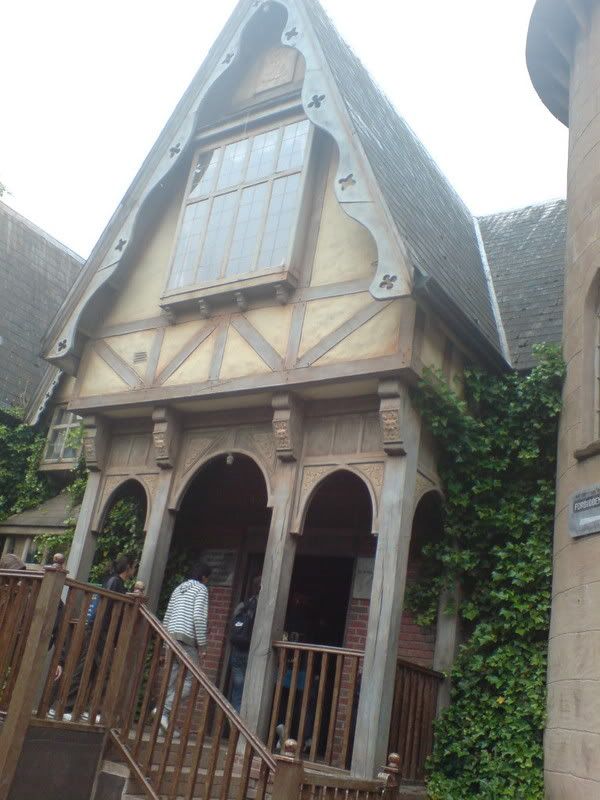 Oblivion
It only does one thing but omg that drop is amazing. The holding break doesn't seem to hold you as long as it used to but it's still as good as ever. I have to say by far the best seat is the front on either the very right or left seat. Just hanging outside the track over the drop looking straight down and falling into the hole is terrifying. The mist really does add to the drop as it was turned off the Thursday morning but thankfully it was turned on after that.
My friend wouldn't go on it so I used the SRQ so never had to wait except for Thursday when the SRQ was 40minutes. 8/10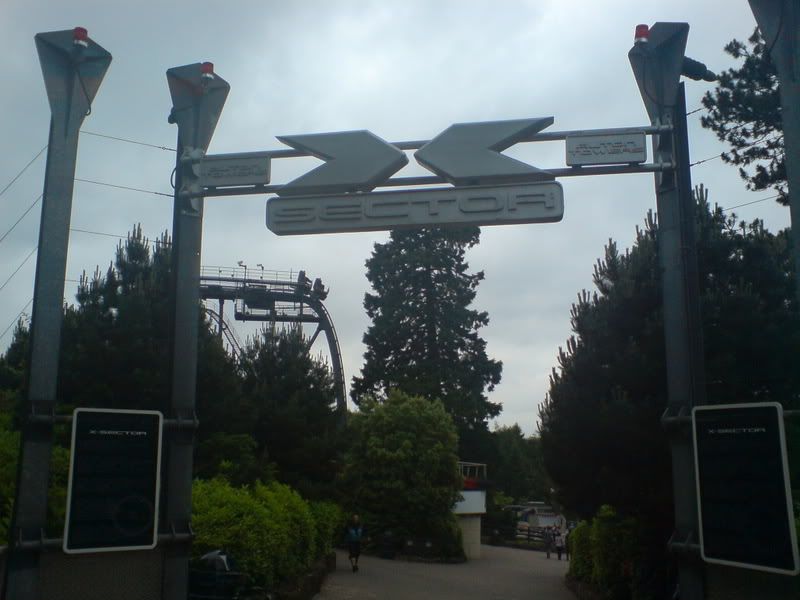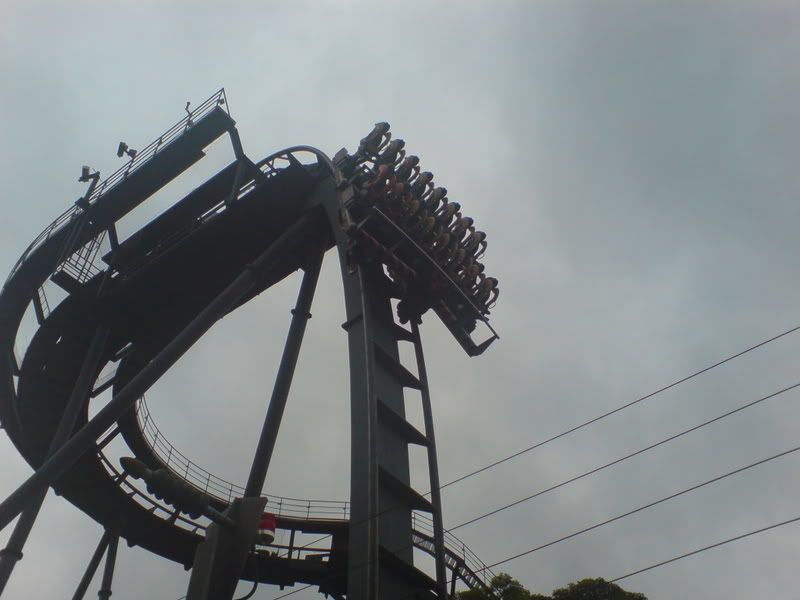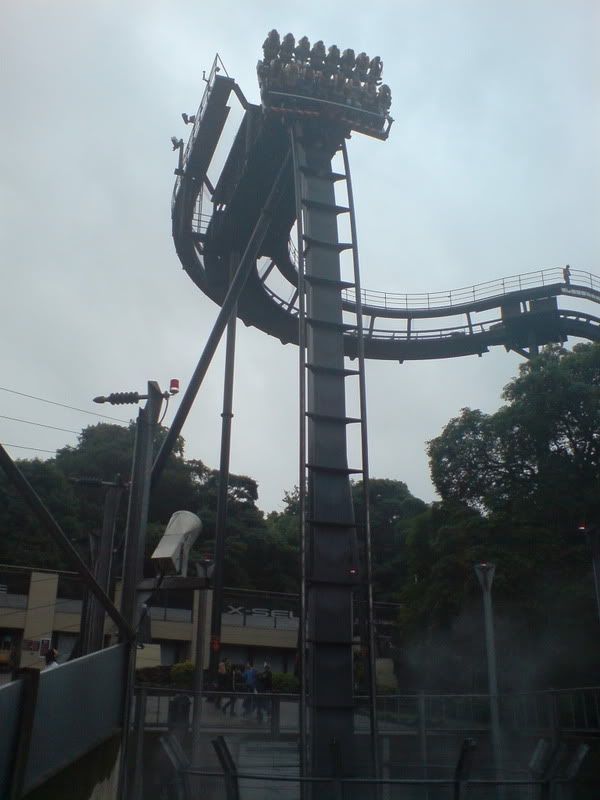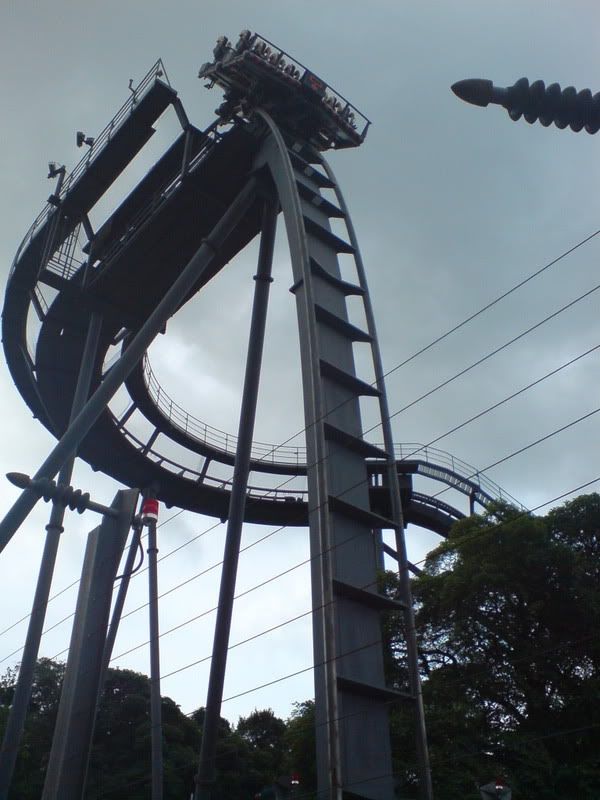 Oblivion broken down, train stuck on lift:
Rita
Well this was my first launch coaster and I've since been on Furius Baco and Kingda Ka but the launch still packs a punch. The ride is a little rattly but nothing bad and it delivers strong airtime on the hills. On one ride during ERT with only around 5 people on the train it was incredibly sluggish, no airtime and it nearly stopped on the brakes before the final turn but 5 minutes later with a full train it was running much better and delivered a pretty decent ride. The queue for the ride is horrible and hopefully it is redone with the rest of the area for next years new coaster. 7.5/10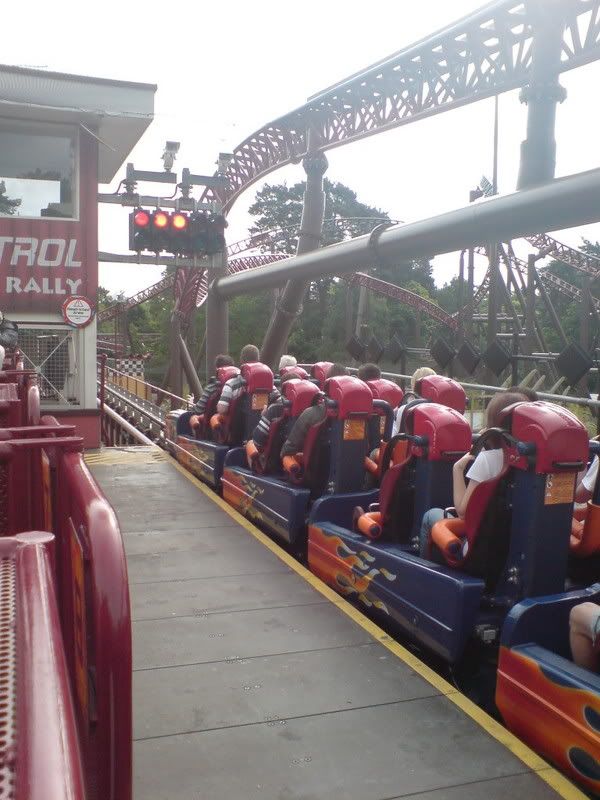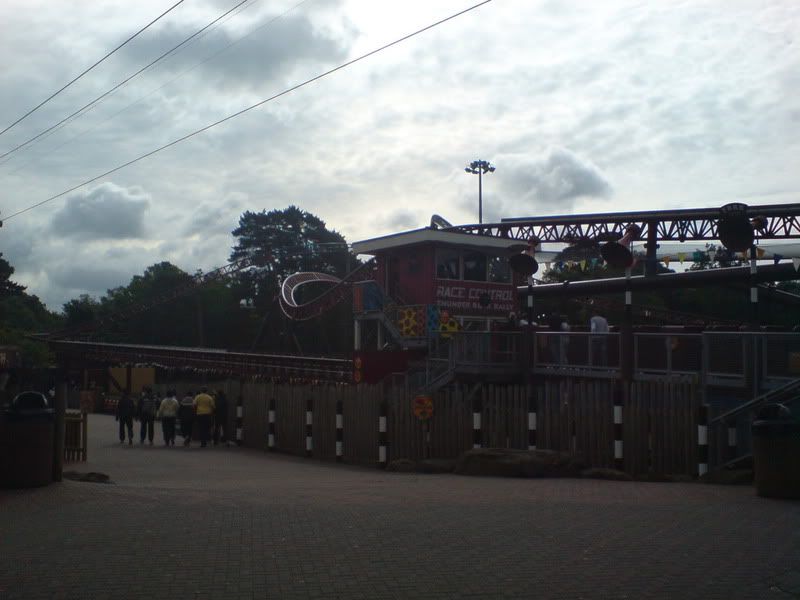 Hex
Great theming decent ride, queue moves quite fast so it's worth at least one ride if you have time. 7/10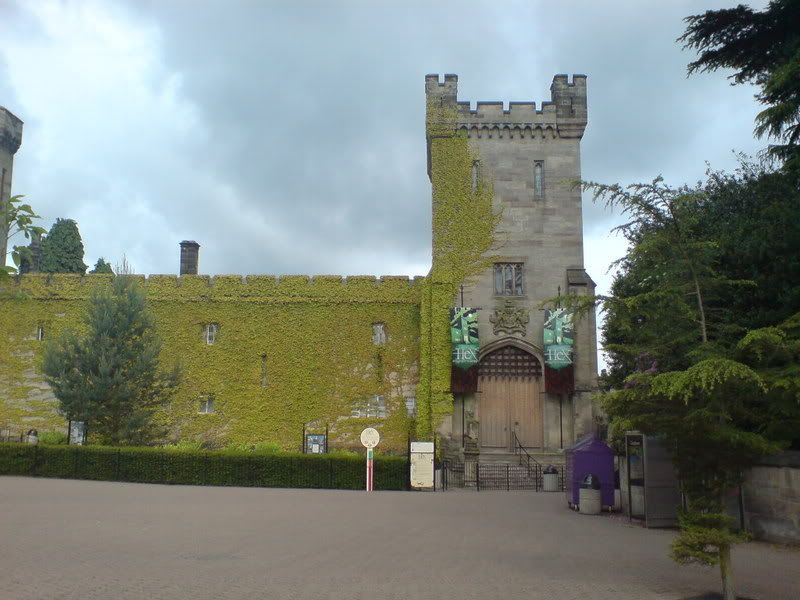 Spinball Whizzer
I only went on this on the Wednesday so they were running it at reduced capacity due to the rain. They were only loading a max 3 people per car and with most people in groups of 2, most cars only had 2 people in them. This meant a ridiculous slow moving queue which took over an hour. Should have done the SRQ as there was no-one in that line and each person pretty much got on each car. Anyways it's a fun ride, much better than it's larger brother Tarantula at Parque Atracciones Madrid. 7/10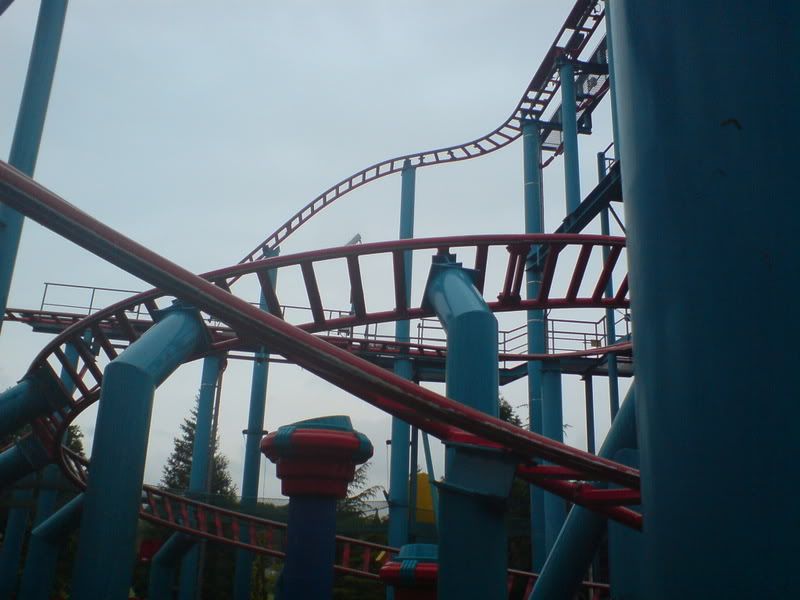 That's it for the rides, didn't bother with Enterprise as I don't like them and I've been on Submission before. Got plenty of rides on everything, lost count during 2nd day so no ride count
.
As for food the park has got plenty of variety of food and restaurants. Ate in KFC the first day, still the same **** service as last time even though there was at least 10 people working they only opened 2 tills and only served 1 customer at a time even if they had to wait 5 minutes for food for that customer they wouldn't serve the next customer.
Also ate in the new Pizza Pasta buffet, good value with free drink and refills. The Mexican restaurant was quite nice also with fajitas wedges and drink for £5.50.
Also walked through the gardens on the Thursday because everything had long queues and we had to leave soon to catch the bus.
Just some pictures: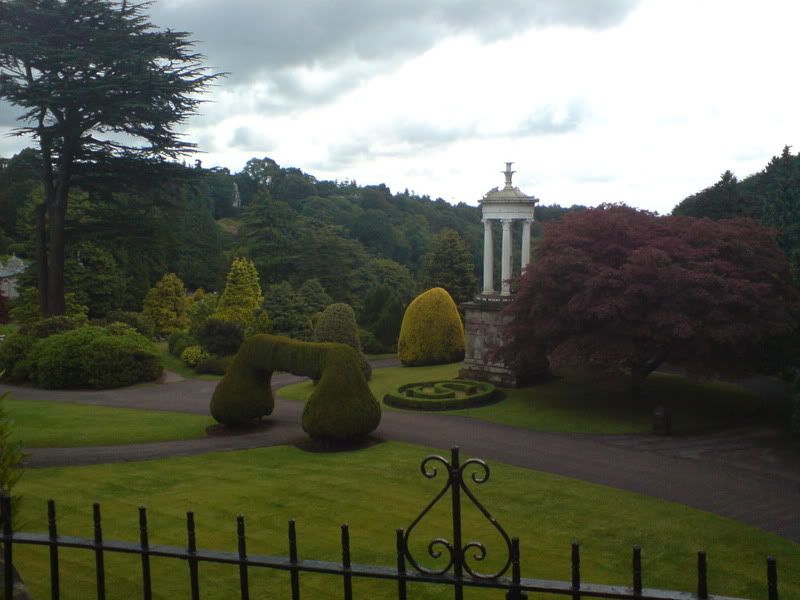 Other random park pictures: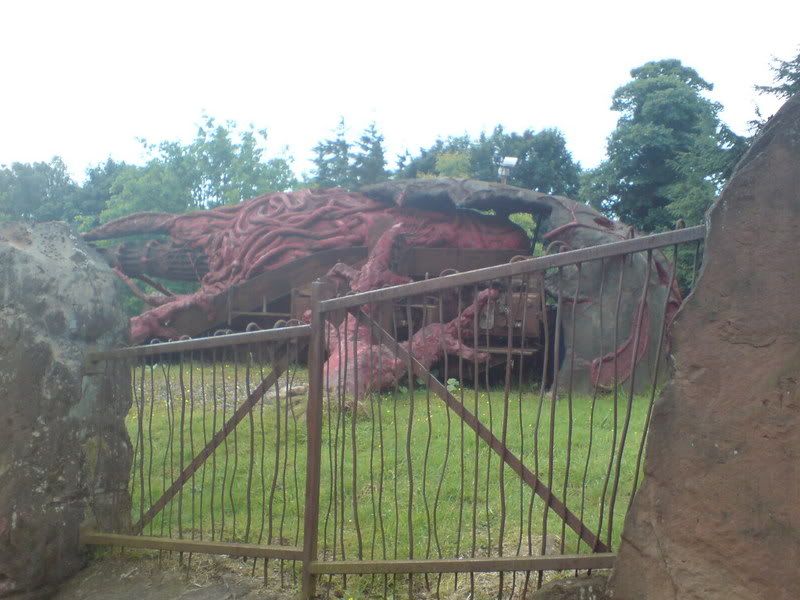 I didn't do the waterpark this time as I opted for a 3rd day in the park instead with the £9 bounce-back ticket but I went in back in 2006 and it's pretty decent for a few hours but not the whole day. There isn't enough there and there hasn't been any addition since my last visit. Still worth a visit if your staying in the hotel though and it's really nicely themed.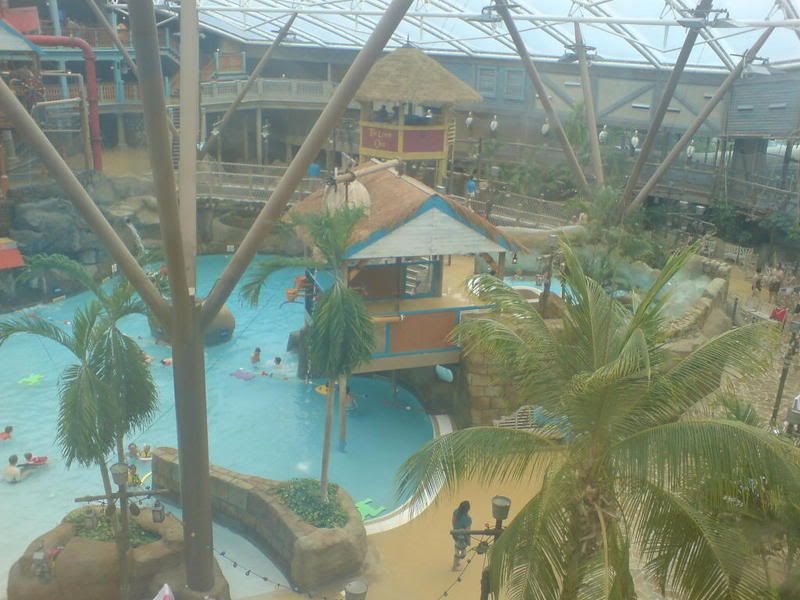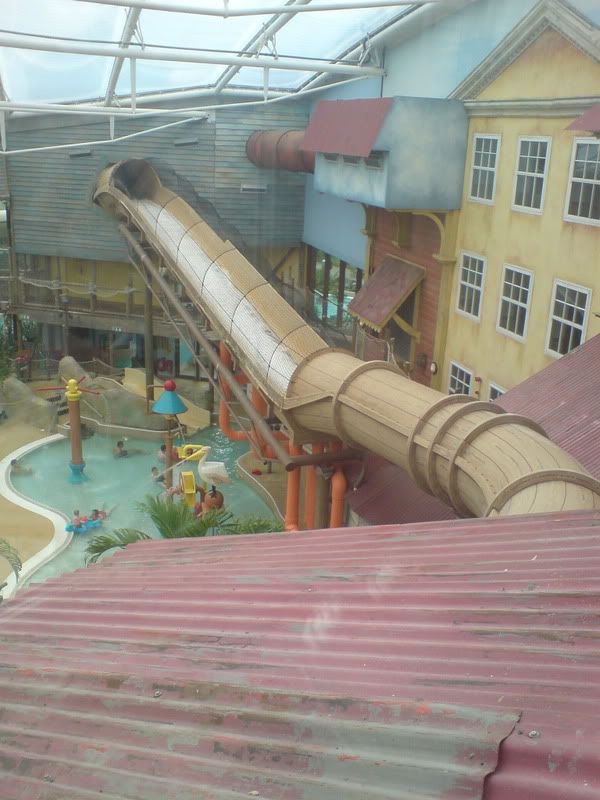 So I had a great few days at Alton Towers, it's a shame the park closes so early with ride queues closing at 5. It's nice to see Merlin make so many improvements to the park and all the staff were very friendly asking how your day was and saying enjoy the rest of the day. Next years new coaster will be a great addition to the park as the park seems that it just needs that 1 extra coaster.
Thanks for reading!