Adventure Inside is our Brand New Indoor Fun Park, located on the old Blackbeard's Pirate Adventure site, it will feature one of the regions biggest soft play centres, and a selection fun family rides! So if on your next visit the weather takes a turn for the worse, do not worry, we've got it covered...quite literally!
Construction is now well underway and we thought we would share with you a selection of the latest construction images taken today:
Exterior to Adventure Inside
New Rides!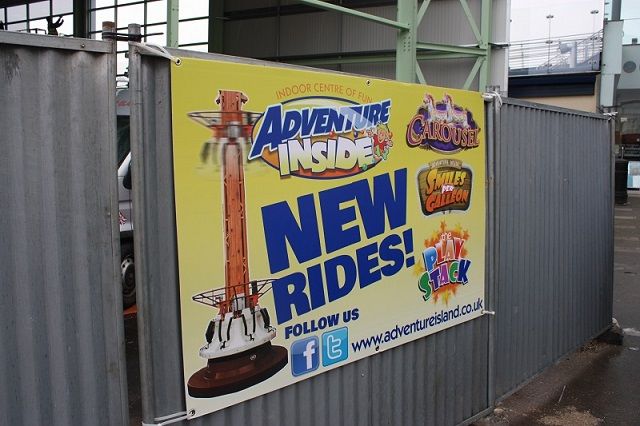 Entrance Plaza, will feature the Carousel, reception area, coffee shop and a classic Choo Choo Train.
Carousel, featuring a variety of images from Southend Past and Present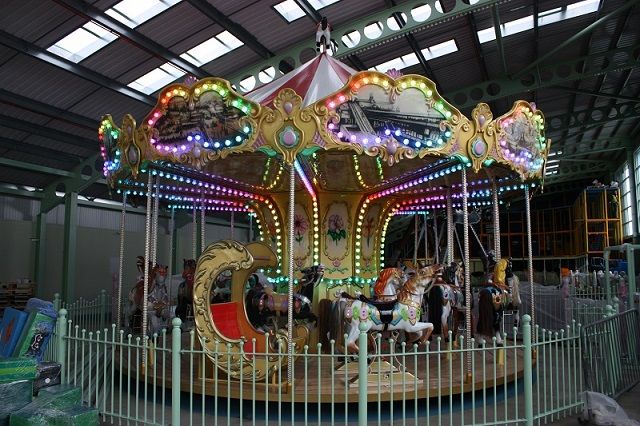 Looking down from the entrance plaza, Smiles Per Galleon
Smiles Per Galleon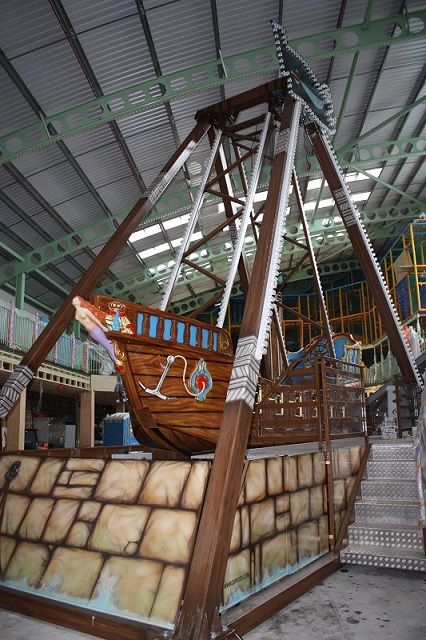 Our currently unnamed Pirate Twist n Drop Tower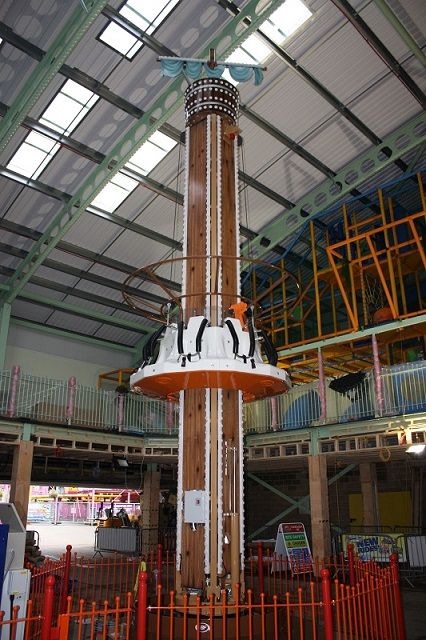 Bounce Spin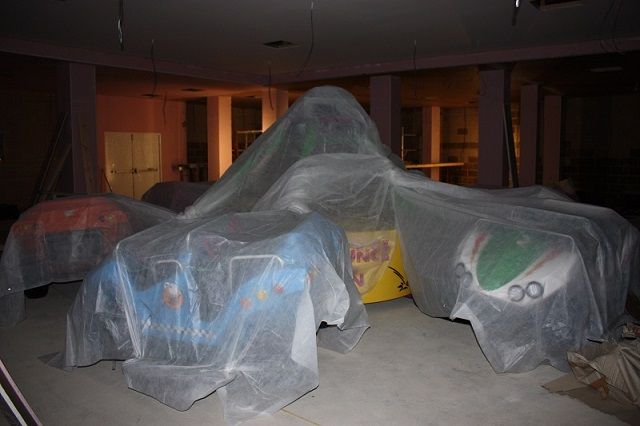 Drop Tower, with the Play Stack in the background, this will be themed around our park mascots and feature slides, obstacles, rope bridges plus more!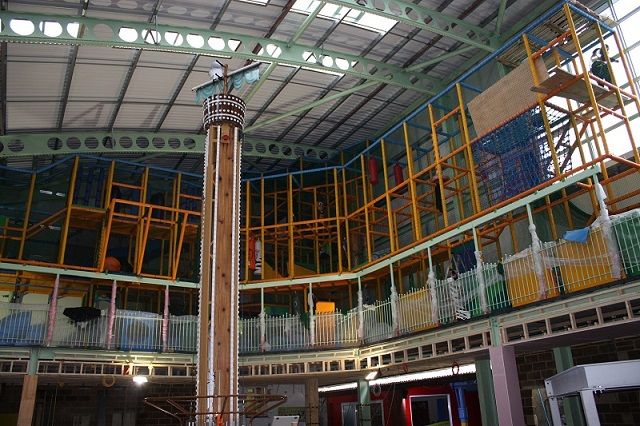 We'll keep you posted as work progresses!