CoasterForce is a large free-to-join, unbiased and independent theme park and roller coaster enthusiast community.
CoasterForce's mission is to encourage everybody, regardless of their level of enthusiasm, to visit as many theme parks as they can. Theme parks offer escapism from daily life, the opportunity to be transported to a different world and get adrenaline pumping on a variety of different thrill rides.
Across multiple CoasterForce platforms, thrill seekers can discover and discuss theme parks with fellow riders from every corner of the globe. The CoasterForce Forums are free to join so riders can learn from one another by discussing theme park news events, rides under construction and debating why one ride type might be better than another. Forum members also share their theme park trips and advise others how to get the best out of a park trip.
The CoasterForce YouTube channel has over 2,000 videos covering the world's best theme parks. The video range includes front seat point of views, off-ride views, interviews with key people in the industry, ride opening ceremonies, documentaries and 3D videos.
Thrill seekers can learn about the various roller coaster manufacturers, different ride types, ride physics, history, accidents, World Records and much more in the comprehensive yet easy-to-understand information pages.
CoasterForce Lives are meet-ups at theme parks officially organised by CoasterForce, often including perks such as discounted entry and Exclusive Ride Time. Members are invited to meet up with fellow members to enjoy their hobby by riding and exploring a theme park together. CF-Lives occur frequently between March and November in the UK, Europe and the USA.
CoasterForce is on Facebook, Twitter and Instagram. Follow the CoasterForce social media for breaking news stories, quizzes, competitions, facts and exclusive videos.
---
CoasterForce was founded in 2001 by Dan Farrell as a place to show off his theme park travels. Dan's style attracted thousands of followers and the community flourished. With a huge increase in followers, CF Live meet-ups began in 2003. The group has visited parks all over the UK, Europe and the USA.
Dan passed CoasterForce on to Ian Bell in 2006 who still manages CoasterForce today. In 2008, Jerry (East Coaster General) joined the CoasterForce team and revitalised the YouTube channel, increasing CoasterForce's reach to a truly global audience. In 2014, a team was set up to manage CoasterForce's social media channels; ensuring followers get a frequent theme park fix. CoasterForce has several facelifts over the years, thanks to technical guru, Phil Steadman. Jerry designed CoasterForce's current style, which was unveiled in 2016. Since 2005, CoasterForce has featured in many newspapers, magazines, television programs and radio broadcasts offering an unbiased and independent opinion on topical theme park stories.
CoasterForce would not exist – or be half as much fun – without its highly valued community who contribute on a regular basis. CoasterForce is managed by the following people – feel free to get in contact!
---
The people who bring you CoasterForce
IAN BELL – aka Ian from CoasterForce
Ian joined CoasterForce in 2002 and took over ownership in 2006. As General Manager, Ian's role is to oversee everything that goes on although he particularly enjoys organising CF Lives – he gets a kick out of seeing people laughing on roller coasters. Based in the UK, Ian has traveled to nearly 200 theme parks in 17 countries and is always itching for his next coaster fix. Although Ian loves most coasters, his favourite is Outlaw Run at Silver Dollar City and he won't rest until he finds something better.
---
JERRY – aka East Coast(er) General
Born in the USA and raised in Germany, Jerry is the eldest site team member. He lives in the Big Apple and travels the world from one amusement park to the next. Being an old-timer, he loves wooden coasters and has ridden every one in North America and all but one or two in Europe. In spite of his busy career and extensive travels, Jerry always has time for any inquiries and will gladly help anyone planning a trip to any of the nearly 300 parks he's visited.
---
PHIL – aka Furie
Suave, sophisticated, handsome and intelligent – just four words that can't be used to describe Furie. Still wearing the same leather jacket decades on, and still making the same old gags. Generally the guy who'll be at some remote family park taking notes for CF.
---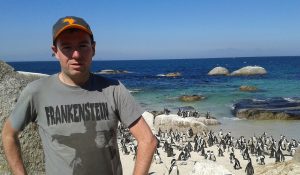 GAVIN
Born and raised in the UK, Gavin has spent most of his adult life living and working in Asia, starting with South Korea, onto Japan, and currently Hong Kong. He provides the vast majority of our content from the region and being a high school teacher allows for plenty of holiday time to travel all over the world, grabbing coasters as he goes.
---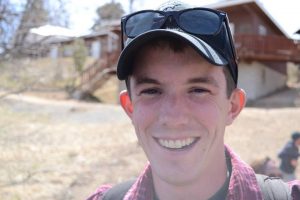 MATT – aka Hyde
Like every roller coaster enthusiast, Matt fell in love with them at an early age after playing Roller Coaster Tycoon for hours on end. Originally from Sandusky, Ohio, Matt remains CoasterForce's self-proclaimed Cedar Point junkie. Matt now lives in Columbus, Ohio, where he works in consulting and promoting alternative fuel use in transportation. His ultimate dream is to ride every Arrow Dynamics mine train in existence.
---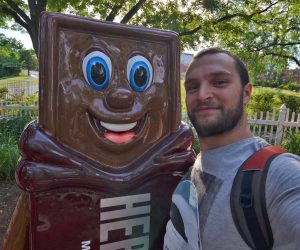 MATT – aka Hixee
Matt is a mid-twenties mechanical engineer from Bristol, UK. When not at a theme park, Matt can be found mountain biking and playing computer games. As a keen photographer who has made hundreds of contributions to CF, he also enjoys taking his camera on his various trips.
---
BEN
Ben manages the CoasterForce social media, heading the team who bring the best theme park posts on Facebook, Twitter and Instagram. In October 2016, Ben rode his 1,000th coaster – Baron 1898 at Efteling. Ben's favourite coasters are Skyrush at Hersheypark and Helix at Liseberg. When Ben isn't out getting creds, he works in London as a Corporate Banker – a far cry from theme parks!
---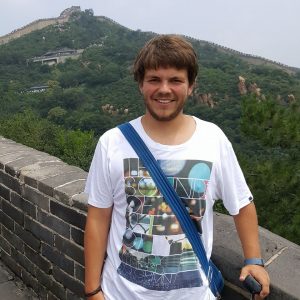 JORDAN – aka Jordanovichy
Jordan is a vital member of our Social Media team. He spends most of his time in Portsmouth where he attends University, studying geology, which takes him all over the place…mainly to look at (and lick) rocks. When not in Portsmouth, he's in Cambridge, serving customers their fish and chips! When not posting on our Instagram from one of those places, he's probably by the seaside somewhere riding a kiddie cred!
---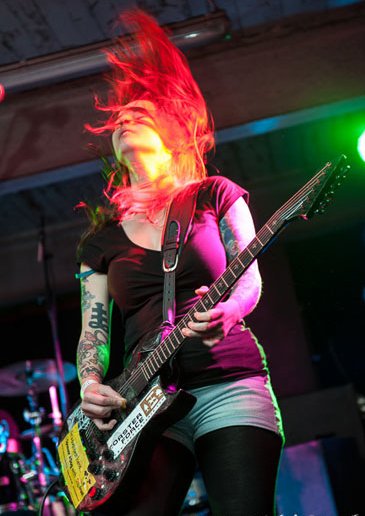 SERENA
The creative force behind our popular Trains of Thought cartoon series and the vast majority of our Social Media graphics, Serena is CoasterForce's Heavy Metal rocker. When not on tour, rehearsing or in the recording studio with her band, Serena is writing articles for hard rock publications and websites.
---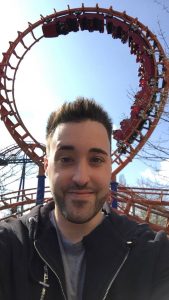 MARK – aka Lofty
Always fascinated by theme parks and roller coasters, Mark joined CoasterForce in his early teenage years. Now in his mid-twenties, he designs and consults on company branding and can often be found behind a computer screen creating logos for new businesses.
As an intergral part of the Social Media Team, he advises on the CF brand and develops many of our graphics you see on Facebook, Twitter, Instagram and Youtube as well as the website!
---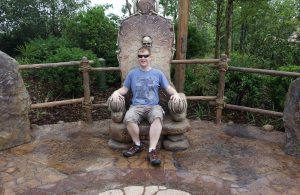 JOHN – aka Peep
John is very passionate about theme parks and the film industry. When not watching the latest films at the cinema he can be found at theme parks, going to see his favourite bands on stage or watching the latest West End production.
---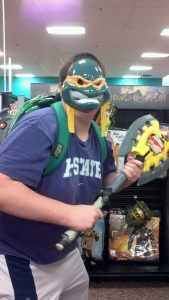 TOM – aka Tomahawk
Tom lives in Southern California and has always been fascinated with coasters, and coaster games, dating back to the original Roller Coaster Tycoon. So it's only natural that he manages our game competitions. Outside of coasters, he spends his free time coaching youth football, going to comedy shows, movies, and traveling any chance he gets.
---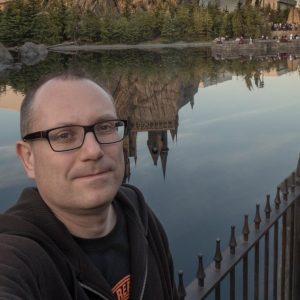 DAVID – aka Lord Morton
Although not an official Team Member, we would be remiss if we didn't mention CoasterForce member David Morton, who contributed hundreds of his beautiful photos to this website. David is a Manchester based IT Consultant, with a (un?)healthy interest in roller coasters and photography.
Other major photo contributors are CF members Matt (Hixee) and Jerry (ECG), as well as Ian, Gavin, John (Peep), Matt (Hyde), Canobiefan, Thom, Peter and Rachel. Thanks to all for your contributions.